22 Jan, 2021
Cinema has always been a place of gathering and socializing. In these extremely difficult times for culture in general and cinema in particular, we counted the days to restart the projection of films on the silver screen of DokuKino. Needless to say, the comeback in full force will have to wait when the public health situation allows, but during this period we are reopening with 30% of our seating capacity with strict physical distancing measures in place.
In this period DokuKino will function as a community cinema with 2 screenings per week, opening its doors on Tuesdays and Fridays with screenings of outstanding documentaries free of charge. The only condition for free entry is keeping your face mask while seated in the cinema.
The program kicks off on Tuesday 26 January at 18:00 with a bizarre and entertaining documentary WEB JUNKIE, a film about China's attempts to reprogram its Internet-addicted youth.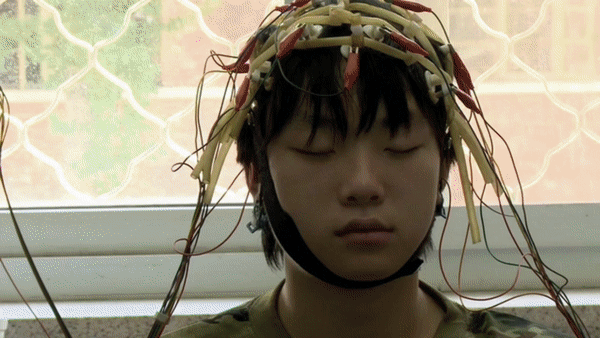 On Friday 29 January at 18:00 hours we screen FAVELA FRONTLINES that takes you straight to the heart of the battle between police and drug traffickers in Brazil.
In the forthcoming weeks the screenings will include
EVERYDAY REBELLION, a striking documentary by Riahi brothers that shows that non-violent forms of protest and civil disobedience can change the world.
OUAGA GIRLS a film about young women from Ouagadougou study at a girl's school to become car mechanics.
Mads Brügger's COLD CASE HAMMARSKJÖLD a film that should be seen, grappled with, argued with, and experienced, because the questions it plants in us are dark enough to reverberate as powerfully as answers.
THE TRIAL OF RATKO MLADIĆ by Rob Miller & Henry Singer a film that brings behind the scenes of the trial of the 'Butcher of Bosnia'.
For full schedule and screening times please visit doku-kino.com