19 Oct, 2020
This weekend gathered six professors that are serving as representatives of 'Film and Factual Media' across a number of cities around Kosova in a two-day-workshop as part of DokuLab projects.
The training module started with educators presenting their activities during the pandemic and how they managed, regardless the situation, to keep their students in track and motivated. With a focus on involving audio-visual tools in teaching as well as strengthening their critical thinking, educators handed over presentations about their previous film screening activities as well as the online shift of teaching in the pandemic. Despite the obstacles they faced, educators revealed that they were determined to keep their students' morale and motivation by wrapping up the lessons with films that are produced by DokuLab.
The workshop also brought two guests in the room as part of the collaboration with The Kosovar Center for Security Studies and Kosova Women Network. Vesa Kelmendi presented her research on the impact of social media on extremism and radicalisation whilst Adelina Berisha from KWN encouraged the educators to discuss the concepts of gender, harassment and made a thorough presentation on gender based violence and sexual assaults. The practical expertise of the speakers brought new useful ideas that allowed the educators to think about these issues within the classroom frame and students' individuality.
Meanwhile, the educators also talked about the importance of incorporating audio-visual tools in teaching as well as developing the critical thinking of their students by allowing them to treat and think about the social phenomena through an artistic approach. Various examples were given on how they use the film in classroom and now in online classes.
The second day of the workshop focused on improving the working sheets from different subjects that will be of use according to the curriculum. They shared their perspective on how to keep their students engaged and how to raise their awareness about the concepts that operate and shape them at their age.
It was a two-day workshop full of bright ideas and discussions that left us inspired. By seeing their dedication and commitment it is clear they are serving as agents not in only raising awareness of their students but also making them our 'future's active voices'.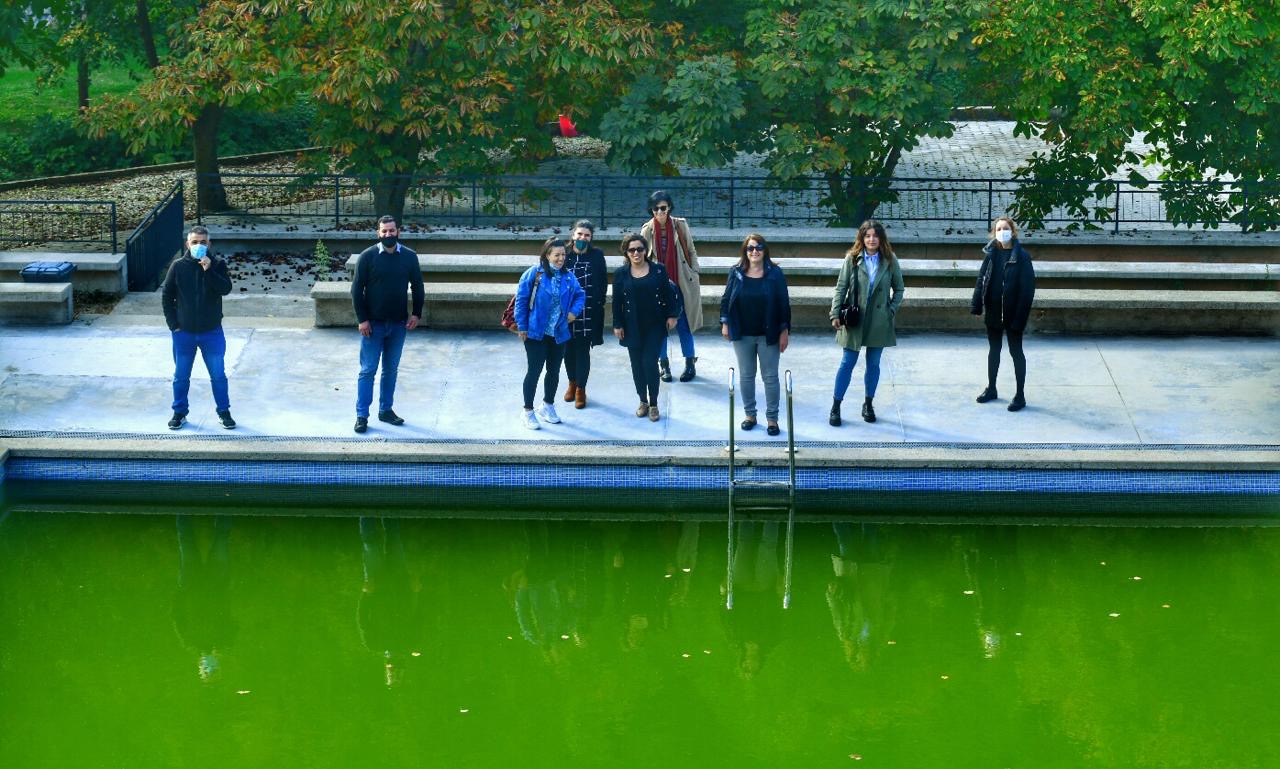 This grant is funded by the project 'Luxembourg support for Civil Society in Kosovo', financed by the Government of the Grand Duchy of Luxembourg and managed by Kosovar Civil Society Foundation (KCSF).