01 August, 2022
We are delighted to announce the members of the jury for this year's edition of the festival. Spanning across eight competition categories, this diverse mix of professionals and film enthusiasts will watch and evaluate the films during the festival and select their favorite films from a pool of 109 films, representing 58 countries.
BALKAN DOX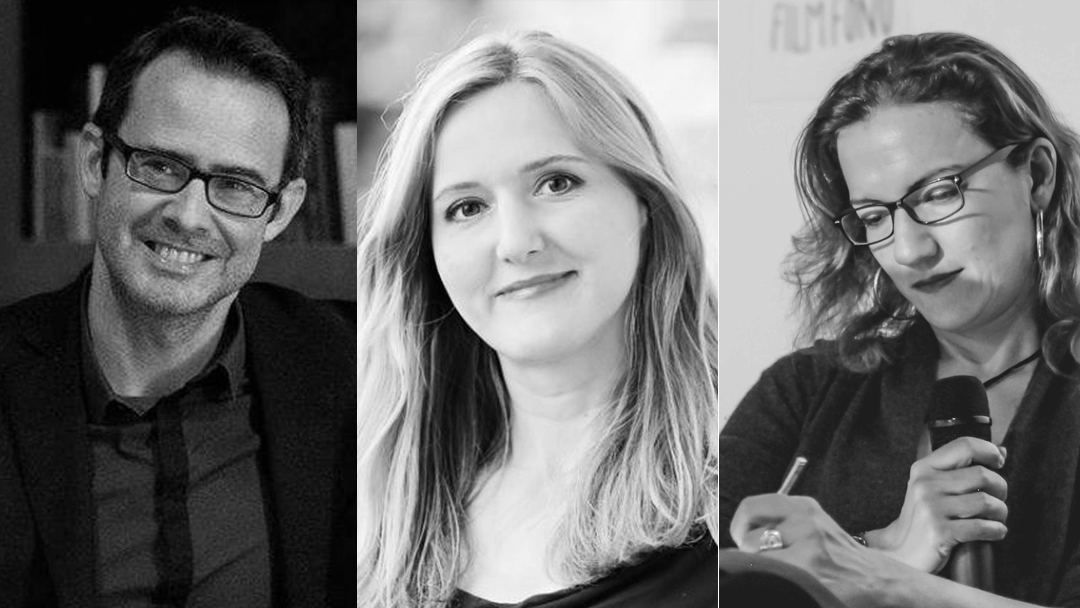 ALESSANDRO STELLINO film critic and festival programmer, is the artistic director of Festival dei Popoli and of IsReal - Festival di Cinema del Reale. He teaches film courses at the Civica Scuola di Cinema in Milano, NABA Milano and CISA Locarno. He founded the online film quarterly Filmidee (www. filmidee.it).
MARIJA ZIDAR is a Slovenian filmmaker. Her award-winning documentary Reconciliation premiered at CPH:DOX, and was selected for IDFA Best of Fests, Sydney FF, Sarajevo FF and ZINEBI, among others. The awards include Best Balkan Film at DokuFest Prizren, Best Female Director at Sofia DocuMental, and Best Documentary at the Festival of Slovenian Film. Her background is in Journalism (BA in Journalism; BA in English Language and Literature) and she has a PhD in Sociology at the University of Ljubljana. She is passionate about presenting thoroughly investigated social issue stories.
MELIS BEHLIL is an Associate Professor of Cinema Studies and Chair of Radio, Television and Cinema Department at Kadir Has University in Istanbul, Turkey. She has been a Visiting Scholar at Massachusetts Institute of Technology, a Research Associate at Stockholm University, and a founding member of European Network for Cinema and Media Studies (NECS). In addition to teaching and other academic duties, she writes film reviews for various publications, co-hosts a weekly radio show, and is a member of the Turkish Film Critics Association and FIPRESCI (International Federation of Film Critics).
INTERNATIONAL FEATURE DOX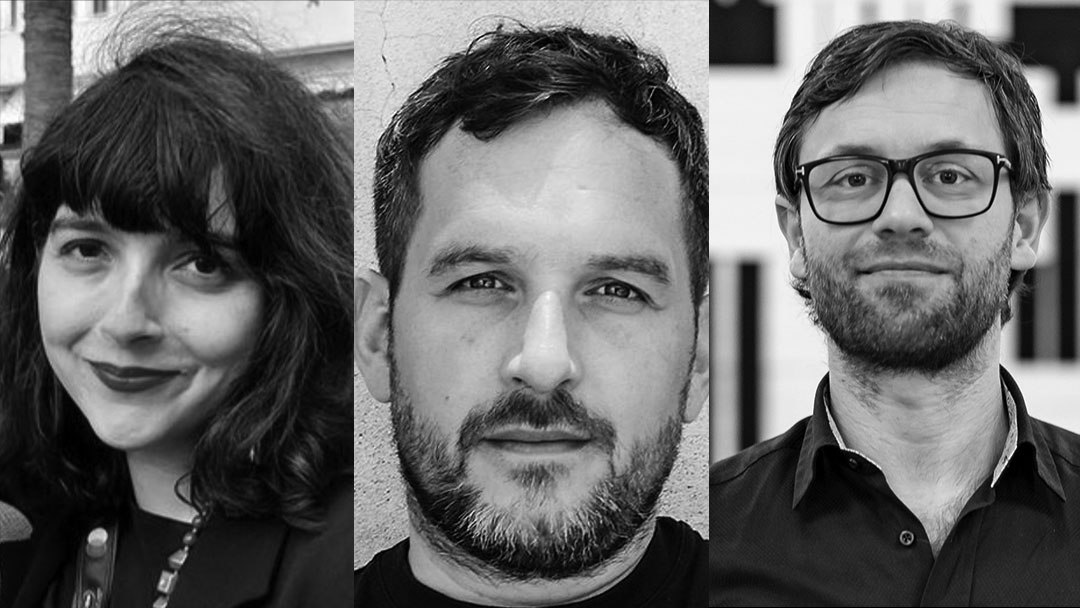 DANIELLA SHREIR is the founder and co-editor of Another Gaze, a journal of film and feminisms, and the creator of Another Screen, a free streaming platform that features ephemeral programmes and retrospectives of films by women filmmakers, available with subtitles in multiple languages and contextualised by interviews and new writing. This year, together with co-editor of Another Gaze, Missouri Williams, she will launch Another Gaze's publishing imprint, Another Gaze Editions. She also works in film production and is a graphic designer, photographer and translator from the French, of texts including My Mother Laughs by Chantal Akerman (Silver Press), which won a PEN prize in 2019, and a forthcoming collection of texts by Marguerite Duras about her cinema.
JOOST DAAMEN is a senior programmer at IDFA. He holds a MA degree in Film Studies from the University of Amsterdam. Since 2005, he has been working for IDFA's Program department. Over the years, he has contributed to and programmed the main (non-)competition programs and Paradocs program, and he has (co-) curated focus programs.
NIKLAS ENGSTRØM helped launch CPH:DOX – Copenhagen Intl. Documentary Film Film Festival -together with former CEO Tine Fischer in 2003, and has since then beenworking on turning the festival's programme into a relevant, ambitious and exciting take on the world, appealing to both a national audience as well as the international film industry. In 2015, Niklas took on the role as Head of Programme at CPH:DOX and since the summer of 2021 he has been Artistic Director of the Copenhagen FilmFestivals Foundation, including CPH:DOX and the children's film festival Buster.
INTERNATIONAL SHORTS DOX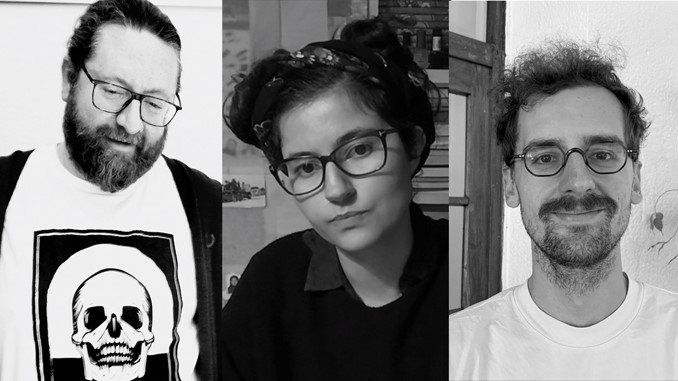 JOHN CANCIANI is a film collector since he's a teenager. He acquired his first experiences in curating films, when he founded and organised a film club in Winterthur. In 2009 he became member of the selection team and board member at the Swiss Youth Film Festival in Zurich. In 2009 he joined the Internationale Kurzfilmtage Winterthur and was, amongst others, Head of Youth Programme, Programmer of the International Competition and Assistant to the Artistic Director. John is also a film curator at Kino Cameo Winterthur, where he advices the programme manager, regularly curates film programmes and moderates film talks. He has a Master in Advanced Studies in Curating from ZHdK and was Editor of the Issue No. 23 of the magazine on-curating "The Future of Short Film". He is Member of the Swiss and European Film Academy, Board Member at Pro Short and the Short Film Conference.
MARYAM TAFAKORY from Iran is an artist and filmmaker whose textual and filmic collages interweave poetry, documentary, archival and found material. She is based between London and Shiraz. Themes such as poetry, politics, religion and existential explorations provide inspiration for her work. Tafakory's films and installations have been screened and exhibited at dozens of European film festivals. She was nominated for a Tiger Award and Found Footage Award at the 47th IFFR, Best Short Award at 67th MIFF and she has received several other awards, including Best Short Film at Documenta Madrid, Best Short Film at Festival de Cine Lima Independiente, and twice the Aesthetica Emerging Art Prize UK. In 2019, she was awarded the Flaherty/Colgate Distinguished Global Filmmaker in Residence. Her short Nazarbazi, a world premiere at IFFR 2022 in the Ammodo Tiger Short Competition, explores imaginative proxies through which acts of intimacy can be suggested without being directly portrayed, referencing censorship rules within Iranian cinema.
TEVFIK RADA is a researcher based in Prizren. He has a master degree on Sociology with a thesis on 'the relation between railways and avant-garde cinema in the formation years of Soviet Union'. Rada has conducted several film programs as well as historical and artistic researches in Lumbardhi including 'Nation Formation', 'Kinofiguration' and 'Kuhle Vampe'. He is a member and researcher in the publishing collective Pykë-Presje.
INTERNATIONAL SHORTS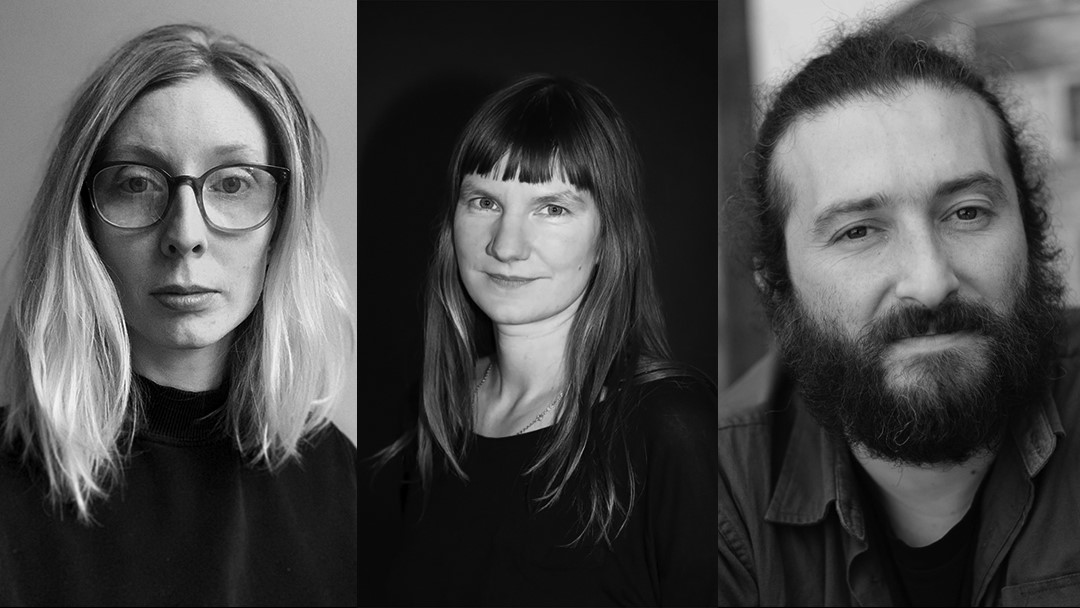 FRIDA MÅRTENSSON is a producer and runs the Stockholm-based production company Verket Produktion. Most recently she produced Successful Thawing of Mr Moro and The Night Train directed by Jerry Carlsson. Successful Thawing of Mr Moro had its international premiere at TIFF 2021. Her first short as producer, Shadow Animals by Jerry Carlsson, has screened at over 100 film festivals around the world and won awards at among others Clermont-Ferrand and Palm Springs Short Fest. Before starting at Verket Frida was Associate Producer at Garagefilm International, working on a number of critically acclaimed and award-winning features like Call Girl by Mikael Marcimain, Something Must Break by Ester Martin Bergsmark, Amateurs by Gabriela Pichler and The Heart by Fanni Metelius. Frida is currently in post production with The Year I Started Masturbating by Erika Wasserman at production company Gimme a break, and in development with among others the feature films Fires by Jerry Carlsson and Ugly by Johanna Pyykkö at Verket Produktion.
LINN LÖFFLER is a filmmaker, musician and has been active in the field of film production and cultural management since 2007. In addition she is a founding member of the independent film collective LaborBerlin. She has been working for Berlinale Shorts for 10 years, since 2019 as the programme coordinator of the section.
SAMIR LJUMA is acclaimed cinematographer and producer, whose focus is on capturing human behavior, intimate relations and authentic interaction. He's able to draw multiple layered vivid canvases with his camera and his honest and heartfelt approach towards protagonists. Visible in various successful collaborations with macedonian and international directors like Sergej Georgiev Via Dinarica - the Macedonian adventure, Tamara Kotevska and Ljubomir Stefanov Lake of Apples, with whom he also told the double OSCAR nominee feature documentary Honeyland, which won three main awards on the Sundance Film Festival. Besides this he is founder of the film production company Diverse Film Production. Samir is the winner of the American Society of Cinematographers Award for best Documentary cinematography, IMAGO Award, IDA Award, Cinema Eye Honors Award, Sundance Special Jury Award for Best Cinematography.
HUMAN RIGHTS DOX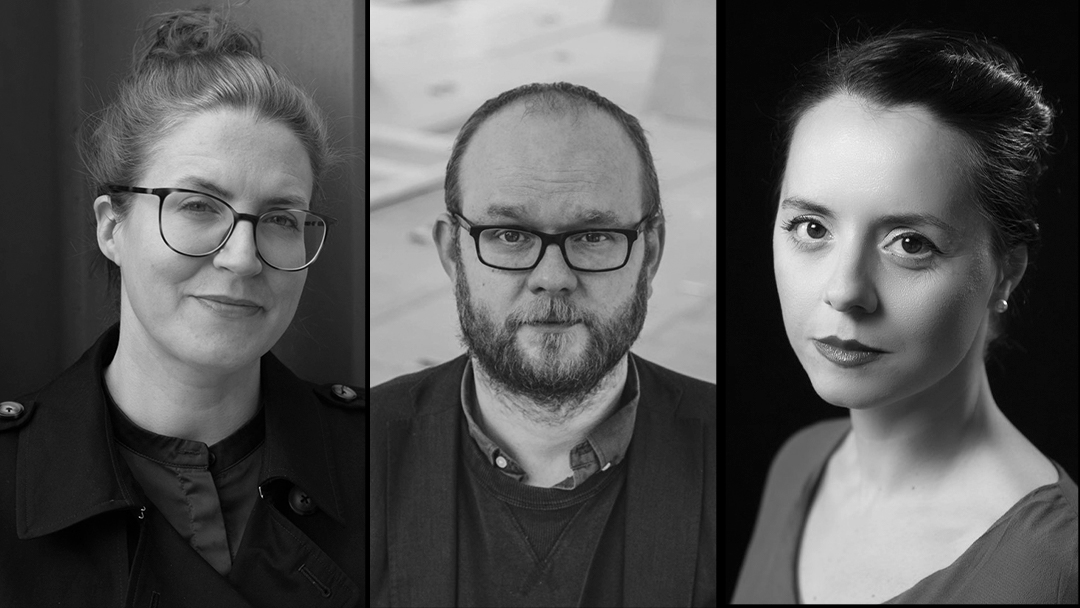 HELEEN GERRITSEN studied Slavonic Languages and Economics in Amsterdam and St. Petersburg. She moved to Germany in 2003 where she completed a course in film production and started freelancing as a documentary producer for various companies and broadcasters. Heleen curated film programs and produced award-winning experimental short films. In 2009 Heleen produced her first feature length documentary and set up her own production company. From 2014 to 2016 she was festival director of the European Documentary Film Festival dokumentART in Neubrandenburg. Since October 2017 Heleen is at the helm of goEast –Festival of Central and Eastern European Film which is organized by the German Film Institute (DFF). She is a founding member of the Documentary Association of Europe and a member of the European Film Academy.
PIETER PAUL MORTIER is one of the co-founders and the current artistic and financial director of Courtisane, a platform for film and audiovisual arts that organises a yearly festival in Ghent (Belgium), many programs and screenings throughout the year and publishes Cahiers on a regular basis (www.courtisane.be). He studied Audiovisual Arts / experimental film & video (Sint-Lukas Brussels) and Media (Sandberg Institute Amsterdam). From 2005 to 2010 he taught a course Screenplay non-fiction at Sint-Lukas Brussels and is currently a teacher at the Media Arts department of KASK/School of Arts in Ghent. From 2005 to 2013 and in 2019 he worked as a curator for visual arts, media & sound art at STUK arts centre in Leuven.
RINA KIKA is a human rights lawyer and researcher. She successfully represented the case of Blert Morina, one of the first trans people to seek legal gender recognition in Kosovo. In 2020, she was awarded a Fellowship from Duke Law School and worked with Amnesty International, with whom she continues to closely collaborate. She works in different human rights issues with a strong focus on women's rights, LGBTIQ+ rights and the rights of Roma, Ashkali and Egyptian. Rina holds two master's degrees, from the University of Zurich in Switzerland and Duke University in the U.S.
GREEN DOX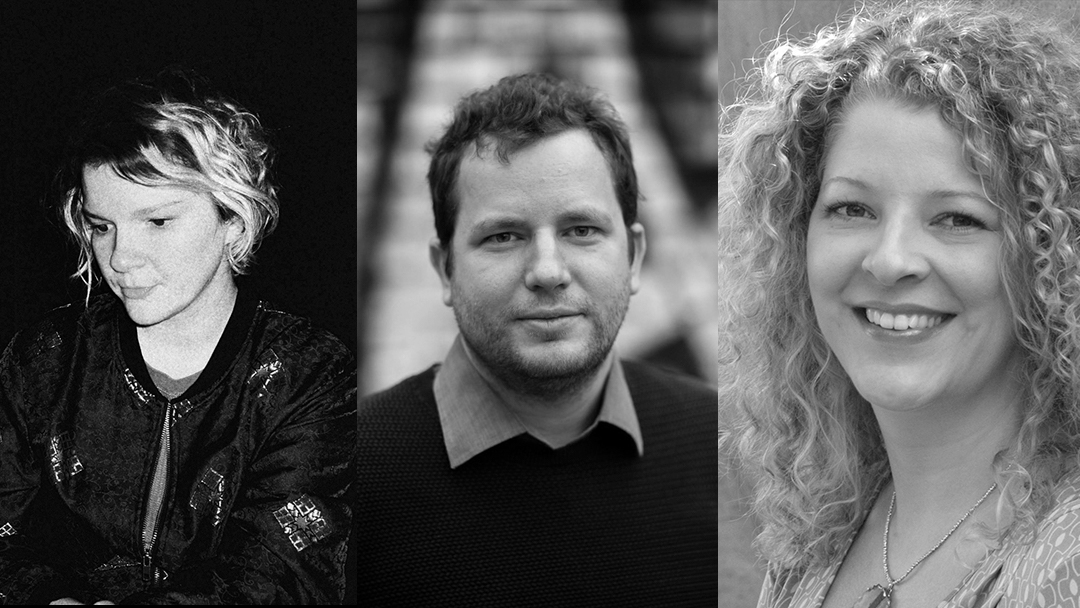 JELENA MAKSIMOVIĆ graduated in Film editing from the Faculty of Dramatic Arts in Belgrade. She has been teaching at the Faculty for Media and Communication in Belgrade, Digital Arts Department, since 2015. As an editor she worked on films such as The Load (2018), You Have the Night (2018), Celts (2021), and Landscapes of Resistance (2021) which screened in Cannes, Venice, Berlin, Locarno, Rotterdam, Toronto, and many others. She has directed two short and two feature films: Taurunum Boy (2018) and Homelands (2020). In addition to the film, she has achieved numerous collaborations in video works, spatial installations, and theatre performances.
MATTHIEU DARRAS designs and leads several programs of film/talent development and consultancy that are active worldwide: the First Cut Lab, the Pop Up Film Residency, and the Full Circle Lab. Previously, he founded and directed the European network NISI MASA, wrote for the magazine Positif, and acted as artistic director of the TorinoFilmLab. He also worked as a programmer and advisor for Cannes, San Sebastian, and Venice film festivals.
RACHEL CAPLAN is a creative producer working at the intersection of Arts and Environment. In 2010, she created the San Francisco Green Film Festival and over ten years grew the festival into one of the largest and most influential events of its kind globally. Before this, Rachel held positions with the Edinburgh, London, and San Francisco Film Festivals, and was Festival Director of the International Ocean Film Festival, North America's largest marine film showcase. She was guest curator for the 1st London Green Film Festival; is a guest lecturer on Environmental Communications at UC Berkeley; and is on the Green Film Network 's Special Projects Committee. In 2021, she produced Scotland's Climate Festival, a nationwide events programme funded by the Scottish Government to engage the public in COP26.
TRUTH DOX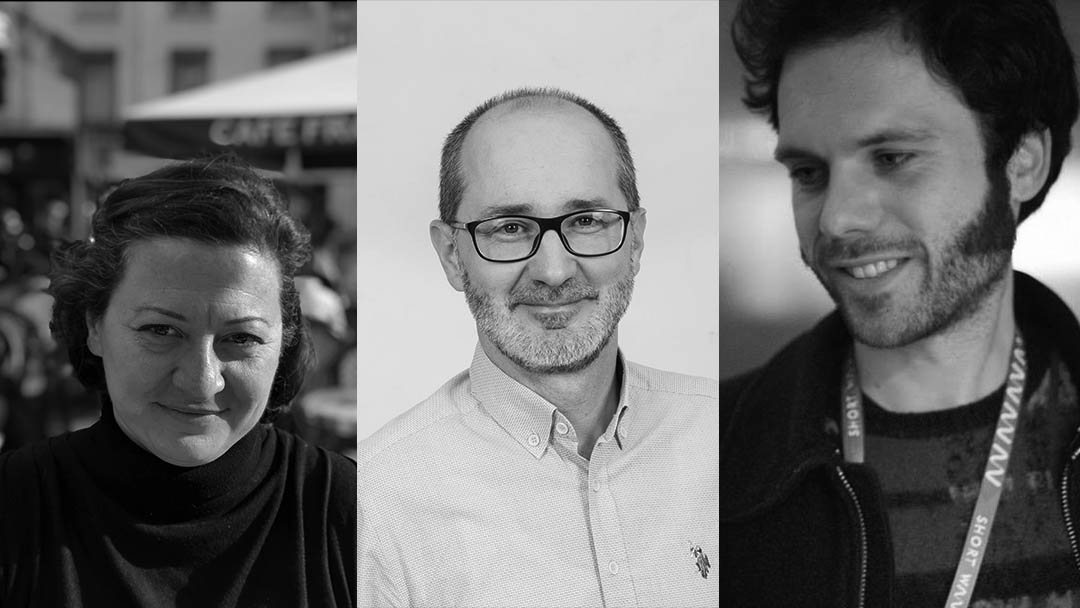 DIANA EL JEIROUDI is a documentary filmmaker, editor and screenwriter whose films encapsulate socio-political tensions and contradictions and extend well over time. She started as a filmmaker at age 25 and is best known for her recent feature Republic of Silence (La Biennale di Venezia 2021). Over the years, Diana has supported many careers in cinema and tutored talents through professional film workshops as a long-term supporter of narrative documentary cinema. Her efforts in supporting and advancing the documentary community and culture, notably through establishing DOX BOX in Syria as the most prominent documentary film festival and campus in the region, and then as the Berlin-based documentary film support association, has earned her recognition. She's a member of several film academies and professional networks and serves repeatedly on film funds committees and festivals juries, most notably the Cannes Film Festival Golden Eye Documentary Award.
EDHEM FOČO He studied in Sarajevo and in Kuala Lumpur, Malaysia.He had a business career in Malaysia and has gained experience in various business sectors such as Consultancy, Oil & Gas, International Trade, Information Technology and Investments, as well as media. He is credited as the initiator of Al Jazeera's entry into Balkans and has been a director of Al Jazeera Network in Sarajevo since 2010. In 2018, together with his colleagues, he has initiated AJB DOC, Al Jazeera Balkans International Documentary Film Festival, the most prominent festival of documentary films in Bosnia and Herzegovina.
WIM VANACKER after studying psychology in Belgium, Wim Vanacker moved to Dublin to work as a psychologist in the field of drug addiction. Three years later, he picked up studying again at EICAR where he made two shorts. After graduating, he discovered NISI MASA –European Network of Young Cinema where he became the Head of the Script Department and the Project manager of the MEDIA funded project, European Short Pitch. For the last five years, he's been a member of the Selection Committee for the Official Short Film Competition of the Cannes Film Festival. Furthermore, he works as an Editorial Consultant for the First Cut Lab and he's responsible for the Worksin-Progress in the context of the Red Sea International Film Festival. On the side, he works as a script consultant, creative advisor, programmer, curator and tutor for many workshops, film festivals and projects in development.
NATIONAL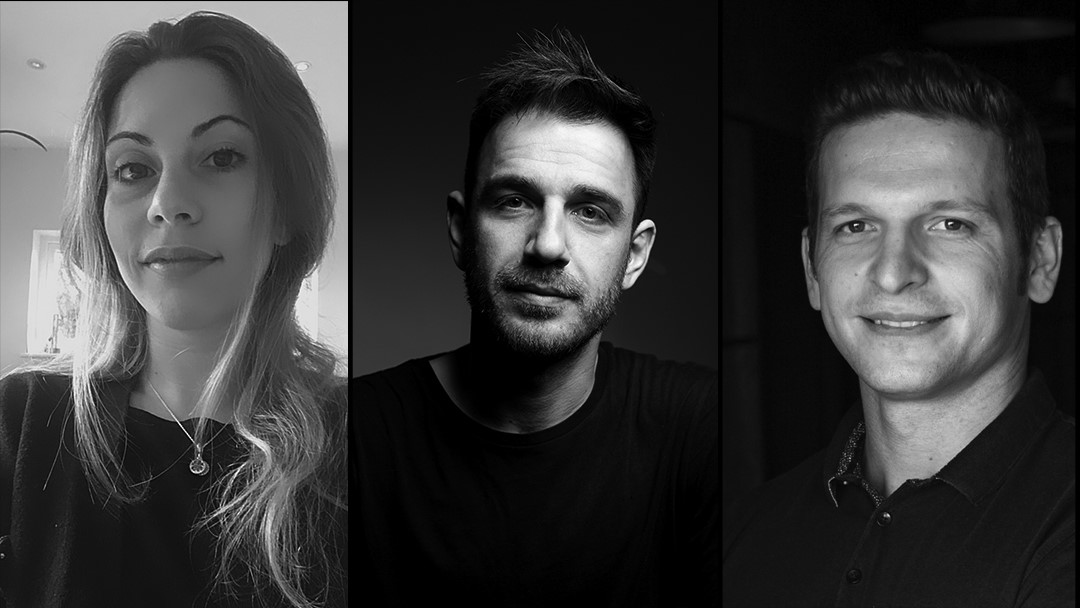 CARLA VULPIANI Alongside degrees in Cultural Studies and in Documentary Practice in Milan she started her career as a festival programmer and co-artistic director at Milano Film Festival. Producer for the Dubliner animation studio and maps and plans, she works as Sales Agent for Short Films for Varicoloured Holistic Film Agency and is advisor of programmes for TSFM and Venice International Film Festival - Orizzonti Short Film Competition.
ERENIK BEQIRI studied at the Academy of Arts, Tirana where he graduated with a Master degree in Film Directing. His last short film The Van, was part of the official competition in 72's editions of Cannes Film Festival and was Oscar shortlisted in 2021. He's currently developing his first feature film projects, which was part of Cinefondation and Torino Film Lab.
YLL UKA is a Producer with an ability to envision the genesis of a creative idea and manage conceptual projects successfully from beginning to end. Resourceful and innovative, producing inspiring works with little resources and small budgets. Among his previous credits is HIVE who became the first film in Sundance history to win all three main awards in the World Cinema Dramatic Competition and Oscars2022 shortlist for Best International Feature.