05 February, 2023
Since its establishment 10 years ago, 'Future is Here' has had a whirlwind of success in bringing youths' voices forward through a program that fosters creative documentary filmmaking through practical exercises in storytelling while familiarizing high school students with the concept of active citizenship, human rights and democratic values. Our hope in establishing this school has been instilling a sense of validity of the experiences of Kosovo's youth to be narrated as stories through film. Stories, from dealing with personal and societal pasts and presents to exploration of subcultures, are the ones which in the past generations of the school have traveled to dozens of film festivals for the world to see and hear.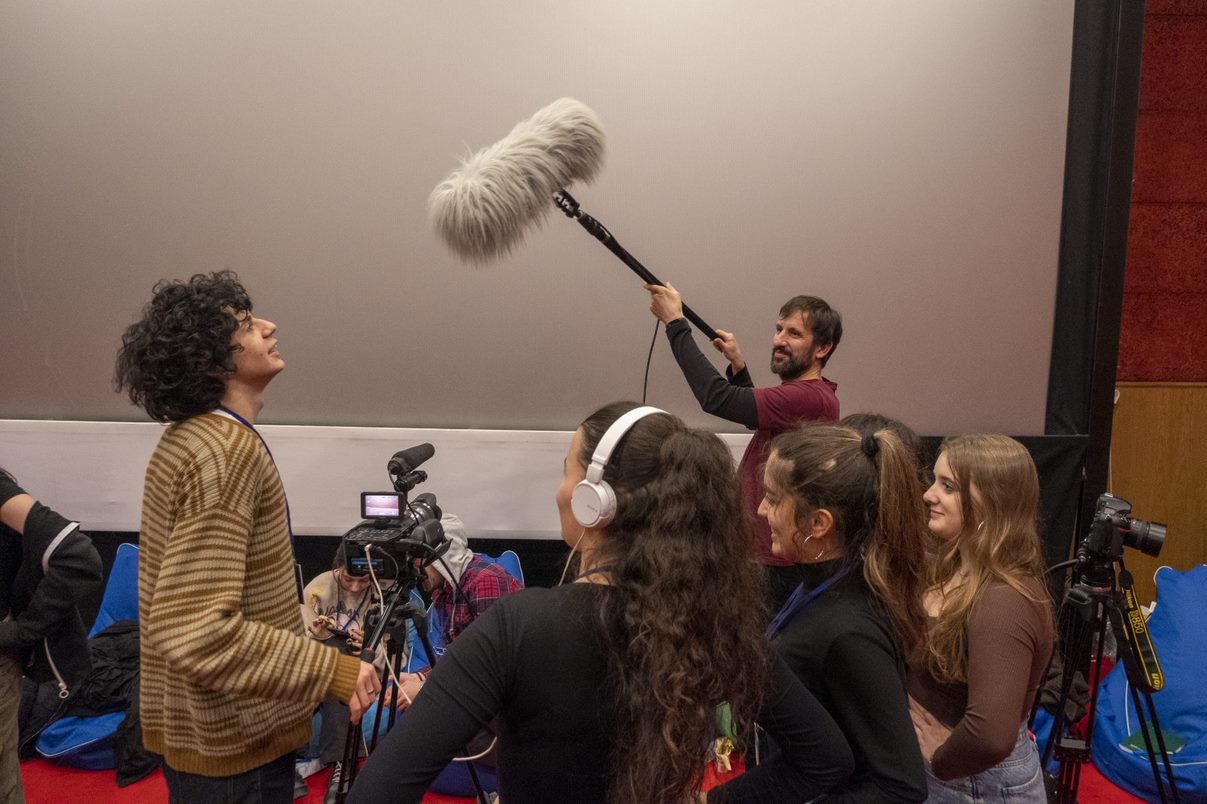 This year like every other the seventeen students who participated in the first camp of the school, brought the key component to school their awareness that they are the agents of change to tackle societal issues that people are facing, and the curiosity to learn how to tackle these issues through visual storytelling. The film training program was led by Kosovar filmmaker, Blerta Zeqiri, assisted by filmmaker and Future is Here alumni, Leart Rama, producer and the Head of DokuLab Eroll Bilibani, filmmaker and cinematographer, Samir Karahoda, and DokuFest Artistic Director, Veton Nurkollari.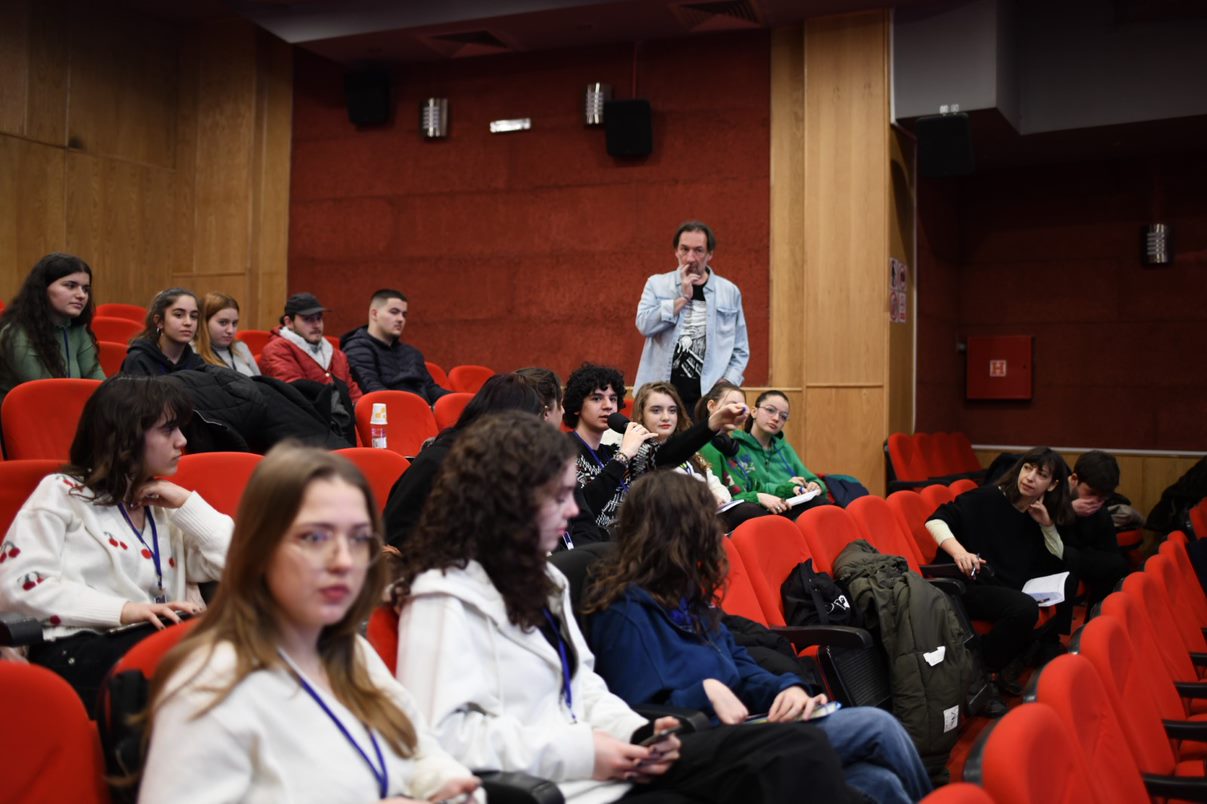 The camp took on an hybrid format with both physical and virtual lectures and masterclasses by renowned film professionals such as DokuFest alumni and filmmaker, Norika Sefa, who discussed her working process in making of her short documentary 'Kiss Me Now' after its screening at DokuKino, Swiss-Albanian director-producer and long-time DokuFest collaborator, Dea Gjinovci, who lectured them on research in documentary filmmaking, HIVE, DISPLACED and IN BETWEEN, editor, Enis Saraçi who talked about - you guessed it - editing, Swedish filmmaker Mia Engberg delivered a Master Class on how to approach in telling a personal story in a film, Filmmaker, Thomas Logoreci, who treated ethics in documentary Filmmaking, Filmmaker and University Professor, Andrijana Stojković, who accompanied the students for the first three days of the camp and delivered a lecture on when documentary becomes fiction, and a sound and sound design theoretical and practical class by, Pëllumb Ballata.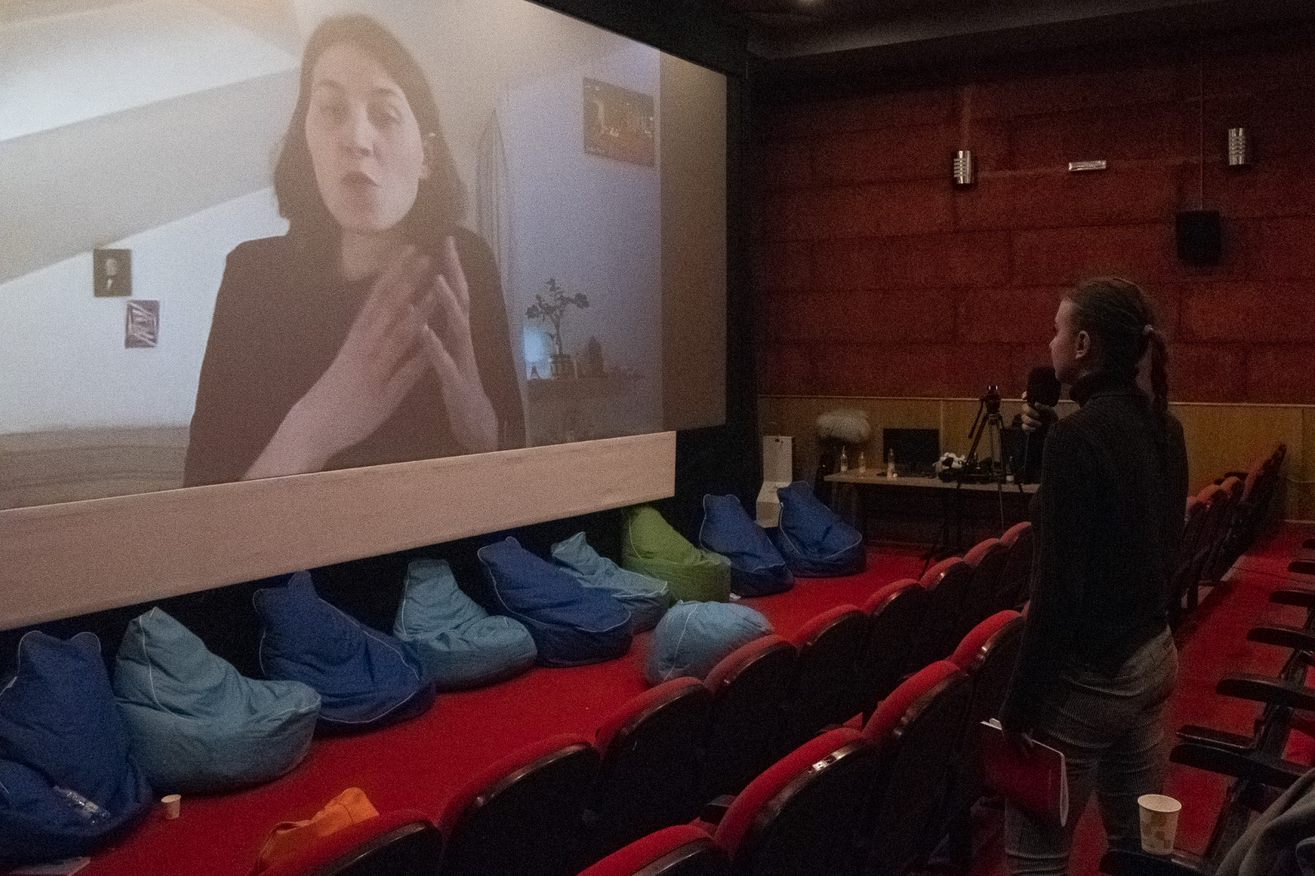 Through the program, apart from the film-making skills youth are offered the floor to debate on various social issues of their immediate concern, engaging them in intercultural dialogue on identity, human rights, gender equality, climate change, culture and so on. These disscussion were sometimes prompted by the several documentaries that screened at DokuKino such as 'Wake Up on Mars' of Dea Gjinovci, 'Bellevile Baby' by Mia Engberg and 'Displaced' by Samir Karahoda, to name a few.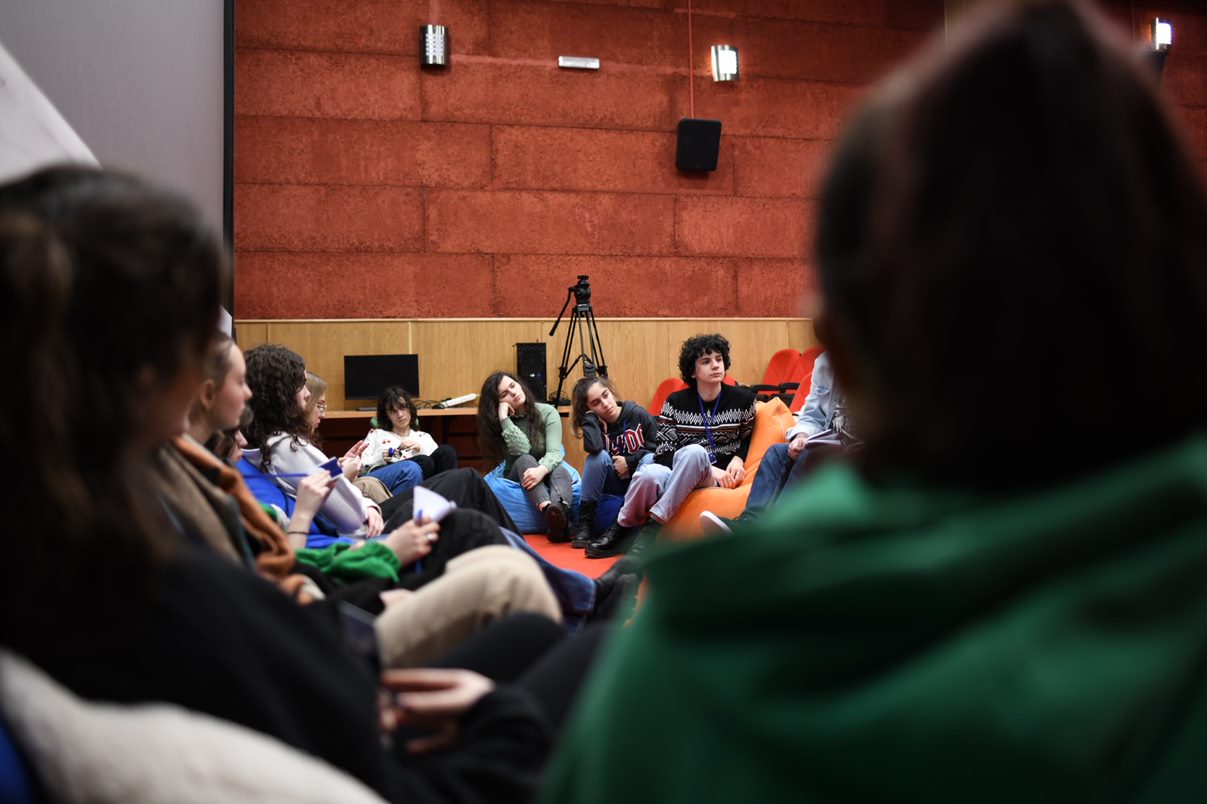 After five days - of the total seven day duration of the first camp - of discussing their ideas with the mentors who encouraged the honing and refinement of their initial proposals until the final pitch, eight film projects were chosen for the student to collaboratively work on. The final two days the students were preoccupied with experiencing the whole process of filming "reality" by going out and shooting the rough cuts of their project which they screened at DokuKino on the final day of the camp.
Olt Kastrati, a participant of the school, had this to say about his experience at the camp: "It was my first time to have experienced something like this camp, and it was totally worth it. I cannot find the exact words to describe the fun times I had. I met amazing people, made lots of friends and most importantly learned lots of new things. I cannot wait to start my documentary and I am so grateful for this opportunity".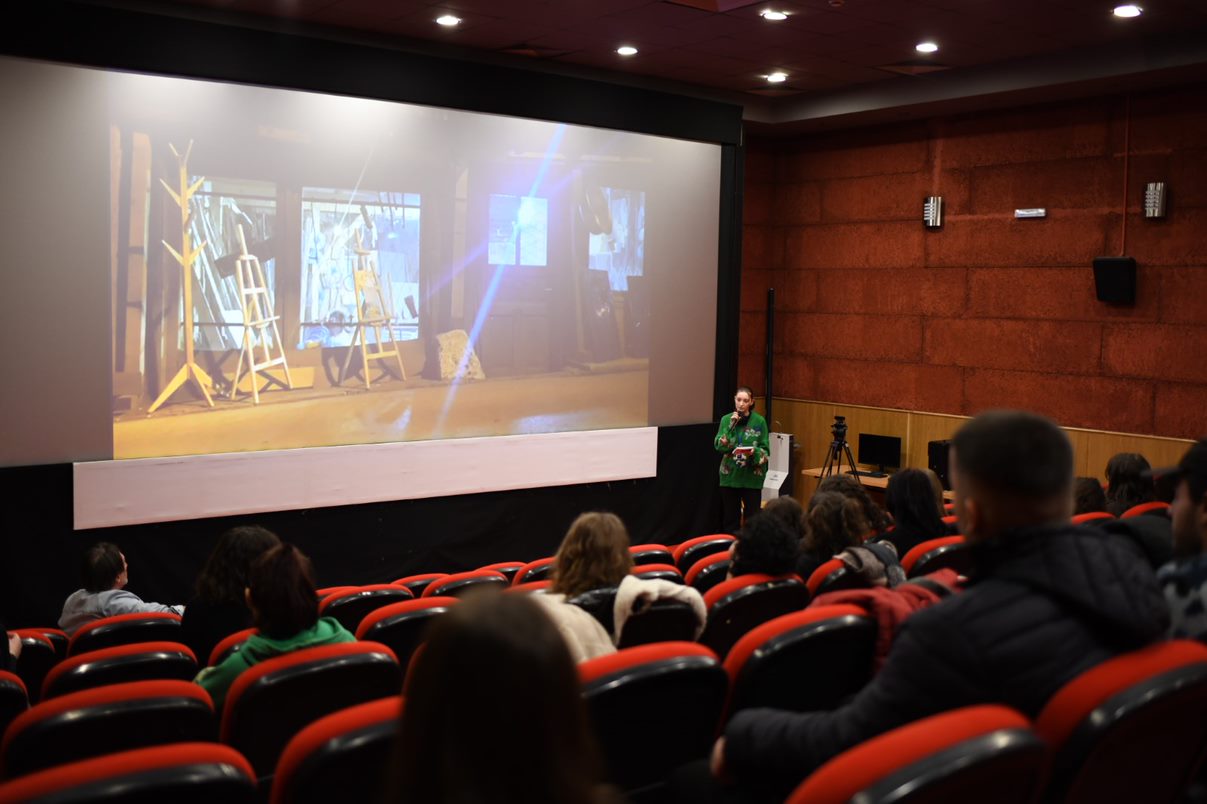 The eight projects chosen will be further researched on the second camp of the school set to take place in April. Filming will take place in April and March and then finally they will be edited with the assistance of Leart Rama on the third one. The produced films will premiere on the 23d edition of DokuFest, on August 4 -12, 2023.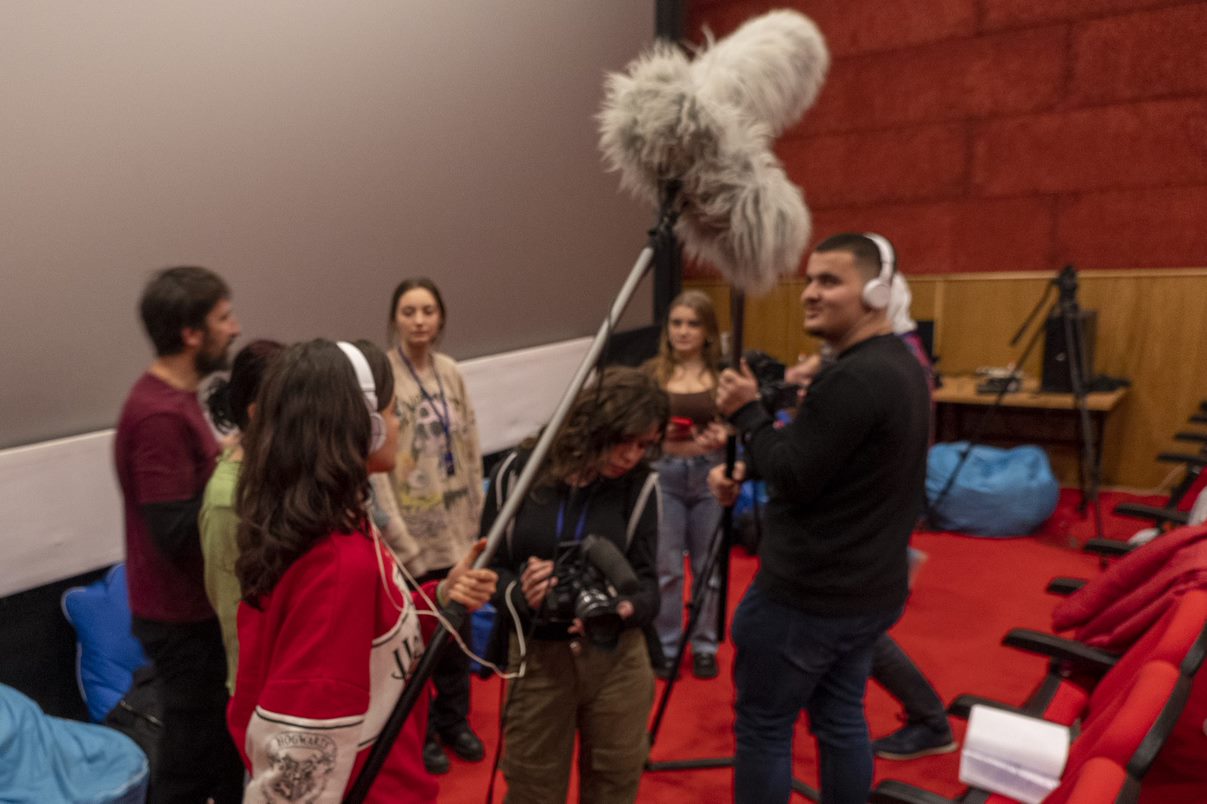 This project is financed by 'National Endowment for Democracy'.