16 August, 2022
At the award ceremony, held at Lumbardhi Open Air Cinema in Prizren on Saturday evening, in the presence of numerous dignitaries, guests, jurors, sponsors and partners of the festival, the winners of the 21st edition of DokuFest were announced.
109 films were in run for awards in 8 competition sections of the festival and were judged by a pool of jurors comprised of film professionals and human rights activists from around the world. A selection of twelve films ran for Audience Award also.
The 9-day festival saw the return to the full physical format, with the screenings of 270 films in 12 cinemas across the city, with workshops, panels, debates, masterclasses, exhibitions and a series of live acts that saw the return of DokuNights music strand, bringing to Prizren live gigs of such acts as Hercules and Love Affair and Edona Vatoci, as well as performances of the likes of DMX Krew, Sega Bodega and Detroit in Effects, thus turning once again the city of Prizren into an enormous place of celebration of cinema, music and art.
Best Balkan Dox was awarded to Srdjan Kovačević for his film Factory to the Workers. Other awards included Best Int'l Feature and Short Dox, Human Rights and Green Dox, Best Short and Best National Film and Best Truth Dox. In addition to these, Audience Award, Distribution Award and for the first time DokuFest candidacy for Best European Short at European Film Awards, as well as a New Wave Grant Award in the amount of 10.000 EUR were all handed out.
Full list of awards, including jury statements below.
Balkan Dox Competition
Jurors: Marija Zidar, Allesandro Stellino and Melis Behlih
Winner:
Factory to the Workers by Srdjan Kovačević
Jury Statement:
The jury unanimously chose a documentary that reveals the complex and universal dynamics of a microcosm where human solidarity is challenged by brutal societal forces, using a sensitive approach and a precise observational camerawork.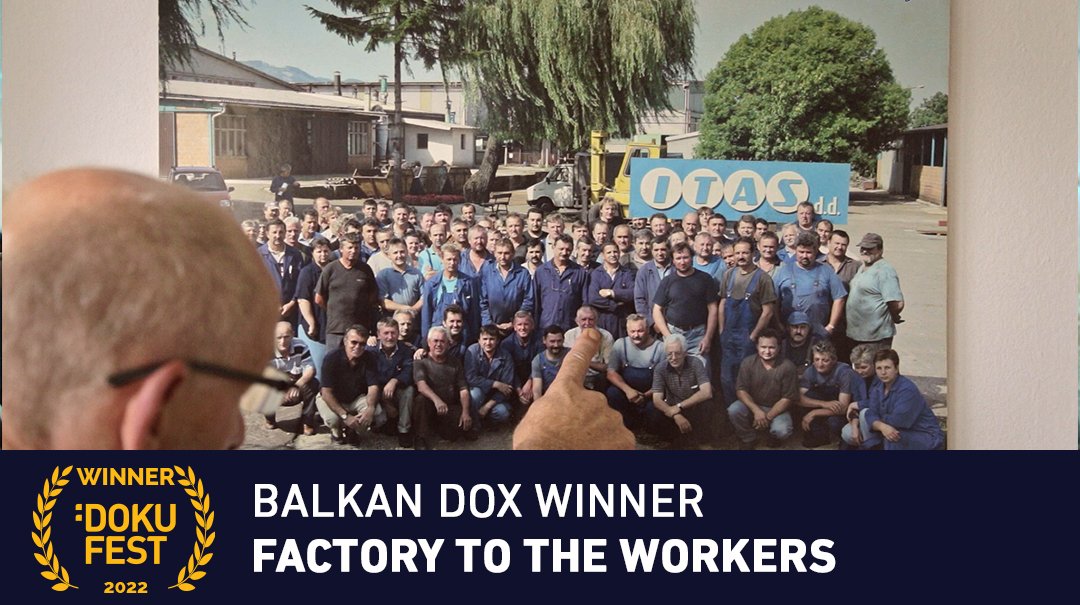 International Feature Dox Competition
Jurors: Joost Dammen, Daniella Shreir and Niklas Engstrøm
Winner:
Dry Ground Burning by Adirley Queirós & Joana Pimenta
Jury Statement:
The jury was immobilized immediately by the film's controlled and confident opening shots. These dark documents of labor and criminality set up an obscure, "hybrid" space that falls between or, rather, straddles "fiction" and "documentary" but very quickly this distinction becomes of little interest, even within the context of a documentary film festival. This is because the engagement the film displays on a micro and a macro level with the present of a deeply divided country could not be more real. Living on the margins of Brazil's crumbling social and economic infrastructure, Dry Ground Burning's "cast" of deeply engaging and idiosyncratic protagonists tackle desire, sexuality and the family head-on, while enacting utopian attempts at a future in which prisons are reformed or abolished and where workers own the means of production. These "themes" are complex and capacious enough to merit several films but the audaciousness of the filmmakers' craft made us want to go wherever they took us, from the economic and geographical suburbs of Brasilia to the delusional rallies in support of Bolsonaro at the heart of the city. We were unanimous in our decision to award Adirley Queirós and Joana Pimenta the International Feature Dox prize.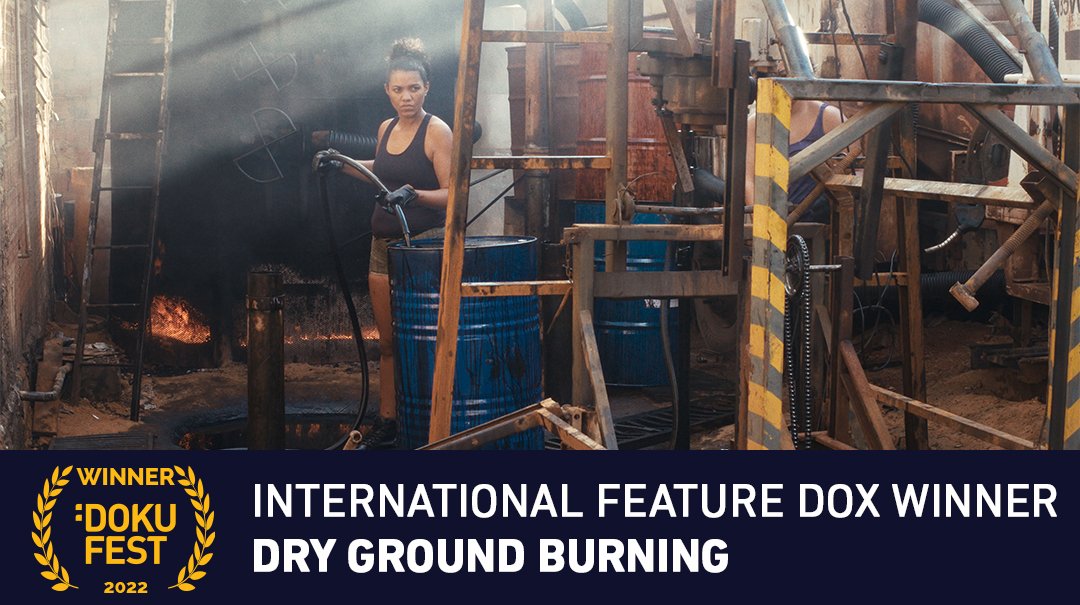 Special Mention:
The Eclipse by Nataša Urban
Jury Statement:
It was impossible to sit down to watch this film in Kosovo – in an audience of peoples whose independence was so recently threatened, once again, by a country that has, for a decade and a half, refused to recognise its independence – without feeling immediately uneasy and tense. But Nataša Urban matched and raised this tension, with her relentlessly confronting investigation of "the other side". 'The Eclipse' skillfully navigates an extensive, chronological history of Serbia, the country she has left behind, and an investigation of her family members who occupy positions ranging from denial and extreme anger at their nation's actions. We were impressed by the confidence with which these strands were weaved together, both visually and in the edit, and its pedagogical but non-didactic force. It is a shame that this film's subject is once again so pertinent, but the questions Urban asks about memory culture and a nation's compulsion to repeat are, and always will be, of global relevance.
International Short Dox Competition
Jurors: John Canciani, Maryam Tafakory and Tevfik Rada
Winner:
Haulout by Evgenia Arbugaeva & Maxim Arbugaev
Jury Statement:
Haulout by Evgenia Arbugaeva and Maxim Arbugaeva creates a breathtaking yet threatening atmosphere. The film captivates through the restrained observation of the camera and stunning sound design. The directors slowly and gently guide us to the point where they open a door to the world creating a beautiful cinematic moment. By entering a personal experience of a person, we are confronted with a phenomenon which has a global impact. The well-tuned mix of the various elements convinced the jury unanimously.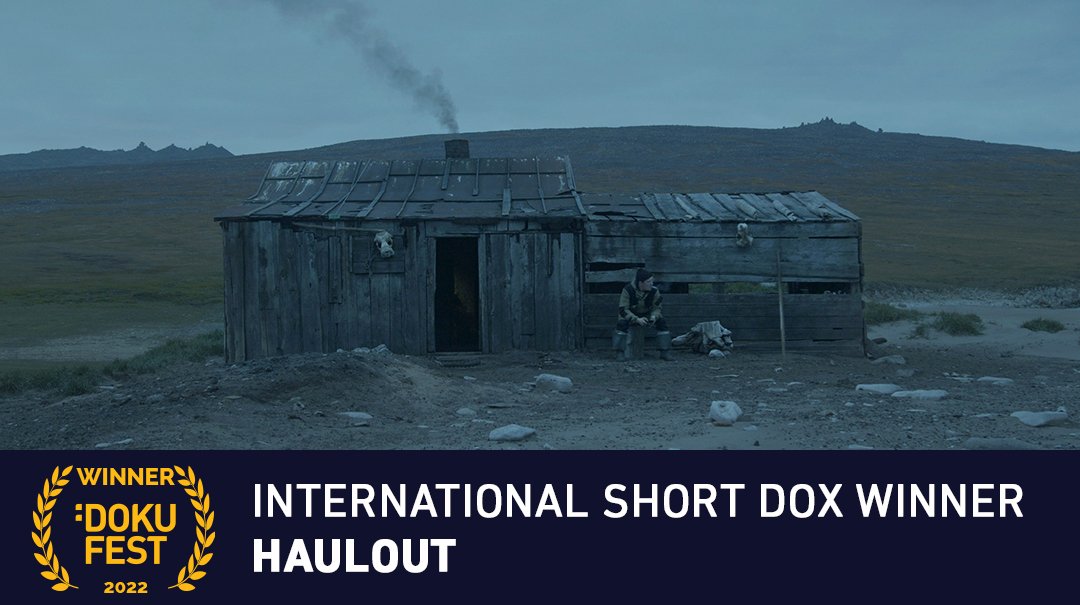 Special Mention:
I Am Trying to Remember by Pegah Ahangarani
Jury Statement:
I Am Trying to Remember presents a poetic archival exploration to uncover the ghostly presence of Gholam whose face is invisible; blurred, scratched out, burnt and crossed off as if he was never part of the history. Through the poetic unfolding of the film the face of Gholam starts to take shape where we understand that a collective history which he was part of was violently interrupted. In a very remarkable way, Ahangarani's film combines the calm photographic shots with the moving images of stormy crowds; the moments from the private family gatherings with the repression of collective dreams.
Int'l Short Film Competition
Jurors: Frida Mårtensson, Samir Ljuma and Linn Löffler
Winner:
Will My Parents Come to See Me by Mo Harawe
Jury Statement:
The award goes to a film that portrays life under extreme circumstances with sensitivity and precision. Fine-tuned cinematography, rhythm and subtle acting builds unnerving tension and forces us to face the impossible. This skillfully told and urgent story is a powerful declaration against death penalty and for humanity.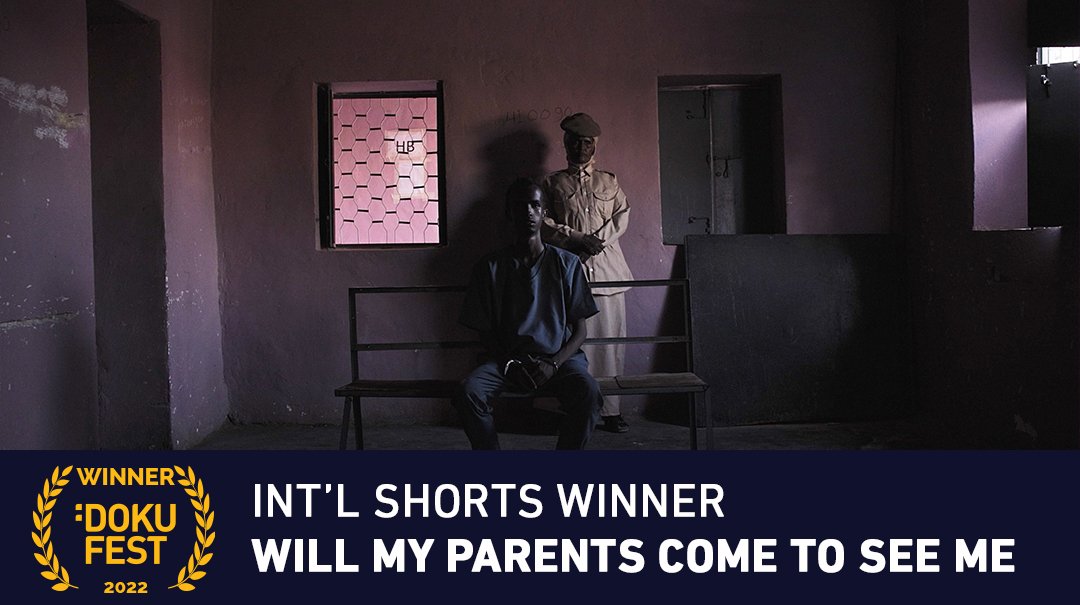 Special Mention:
Love & Revenge by Anhar Salem
Jury Statement:
The jury decided to give special mention to a film that with its innovative form blurs the line between the digital and the physical world. With a strong voice of its own and an absolute hit of tone, the film explores identity in the digital age, and how oppressive structures continue to be challenged by creativity and the search for freedom.

The same jury chose Memoir of a Veering Storm by Sofia Georgovassili as DokuFest Short Film Candidate for 2022 European Film Awards. This is the first time that candidacy in the short film category of the European Film Awards has been awarded at DokuFest.
Human Rights Dox Competition
Jurors: Rina Kika, Pieter-Paul Mortier and Heleen Gerritsen
Winner:
Myanmar Diaries by The Myanmar Film Collective
Jury Statement:
The jury was impressed by the quality and spirit of all the works in the Human Rights Dox section. The winning film is Myanmar Diaries, realized by The Myanmar Film Collective - a bold and heartbreaking collage film made by several anonymous voices that share one deeply hurt but unbreakable soul. A film as a cry of pain, a battle cry, a cry for help and a cry to be heard and seen. The oppression witnessed here is extreme and inhumane, the resistance comes in many shapes and colors. Cinematic forms, formats and montage are masterfully combined in an urgent attempt to overcome this hopefully very brief moment in Myanmar's history, but many of the people in this film, simultaneously afraid and unimaginably brave, will stay with us forever.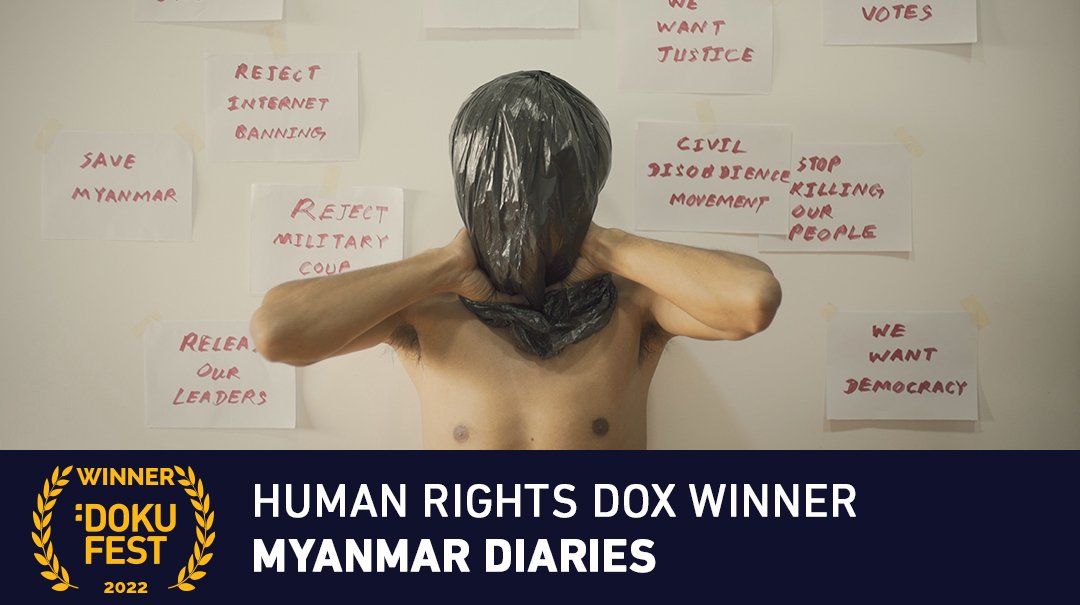 Special Mentions:
Children of the Mist by Ha La Diem
The New Greatness Case by Anna Shishova
Jury Statement - Children of the Mist:
The threats of child marriage, bride kidnapping, poverty and alcoholism are always there for Di, the 13-year old protagonist of Children of the Mist. But still the director manages to also capture joyful and lighter moments in her life. Family life and puberty in all its complexity between tradition and modernity are at the core of this intimate portrait, set amidst the natural, lush beauty of the rice fields in North Vietnam. This impressive feature length debut certainly deserves a special jury mention.
Jury Statement - The New Greatness Case:
This incredibly brave and strong film tells the story of young Russians that are arrested and accused of conspiring to overthrow the government on the basis of fabricated evidence. The director brilliantly analyzes and depicts the crackdown on the freedom of expression and the freedom of assembly in Russia. She also shows the different explicit and implicit forms of violence in a country where systematic human rights violations are the norm and echoes of Stalinist repressions are felt in everyday life. The jury felt strongly that -especially during the Russian Federation's war of aggression against Ukraine- that this film deserves a special jury mention.
Human Rights Dox Award courtesy of FDFA.
Green Dox Competition
Jurors: Jelena Maksimović, Matthieu Darras and Rachel Caplan
Winner:
Foragers by Jumana Mana
Jury Statement:
Director Jumana Manna creates an intimate connection between the plight of her subjects and the audience, heightened by meditative landscapes and textures, and moving use of interviews. This is a needed story of how the bond between people and nature cannot easily be broken.
Green Dox Award courtesy of Rockefeller Brothers Foundation.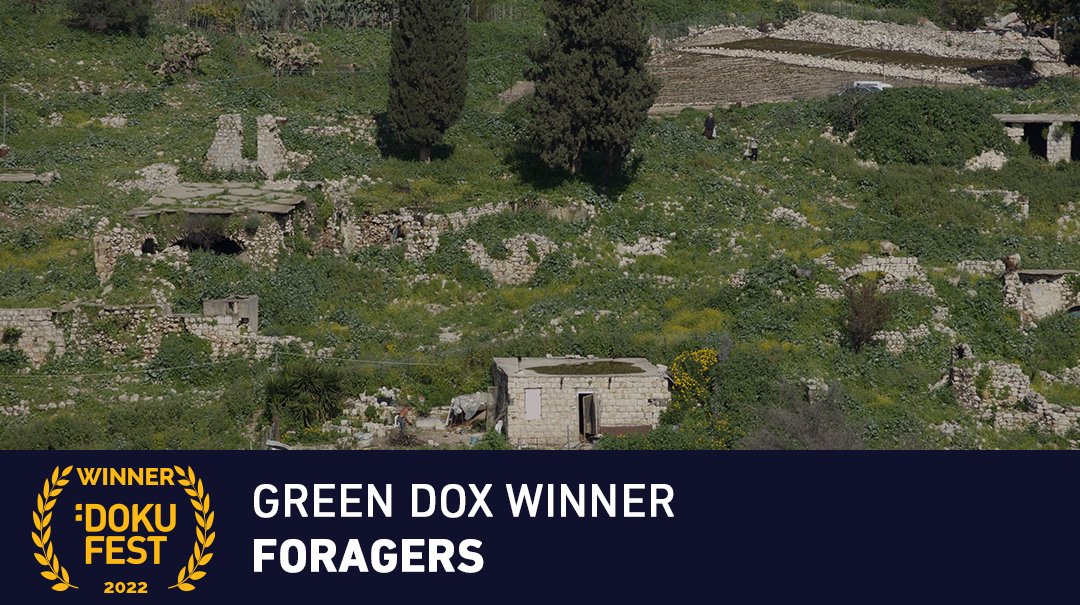 Truth Dox Competition
Jurors: Wim Vanacker, Diana El Jeiroudi and Edhem Fočo
Winner:
The Killing of a Journalist by Matt Sarnecki
Jury Statement:
Throughout the week, we've been confronted with films on important topics and challenging realities, each deserving a spotlight. Those films informed us, touched us, shook us, and reminded us of what we do and should stand for. One film made us reflect deeply upon the notion of freedom of speech and more so on the eminence and standing of speaking the truth to power. We became part of an investigation seeking truth and justice, while keeping us attached and empathetic with the characters and rooting for them in their dignified struggle to seek an undeniable truth.
The award for the best film of the Truth Dox competition goes to a hard work, an unnerving experience and to the inspiring determination of those who relentlessly speak truth to power, The Killing of a Journalist by Matt Sarnecki.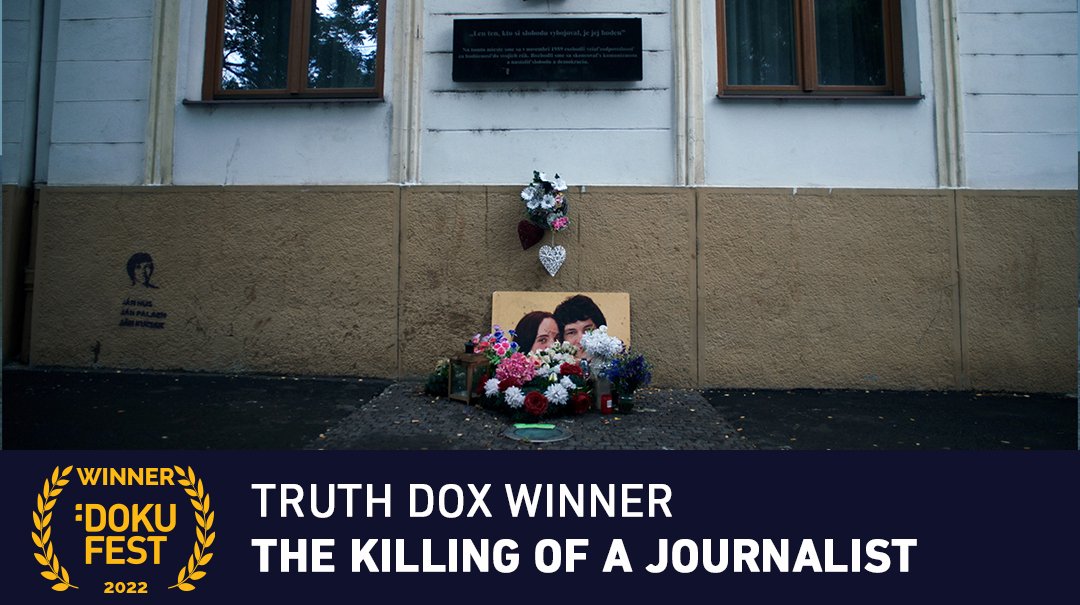 National Film Competition
Jurors: Yll Uka, Carla Vulpiani and Erenik Beqiri
Winner:
Ka Me Kalu by Flonja Kodheli
Jury Statement:
An intimate family portrait highlighting the emotional states connected to loss and mourning with gentleness and care. The film explores a present trauma intertwining it with past and history without losing grasp on the narrative, and it is supported by a great acting performance and chemistry among the protagonists, marking a solid directorial debut.
National Competition Award courtesy of Ministry of Culture, Youth and Sport of Kosova.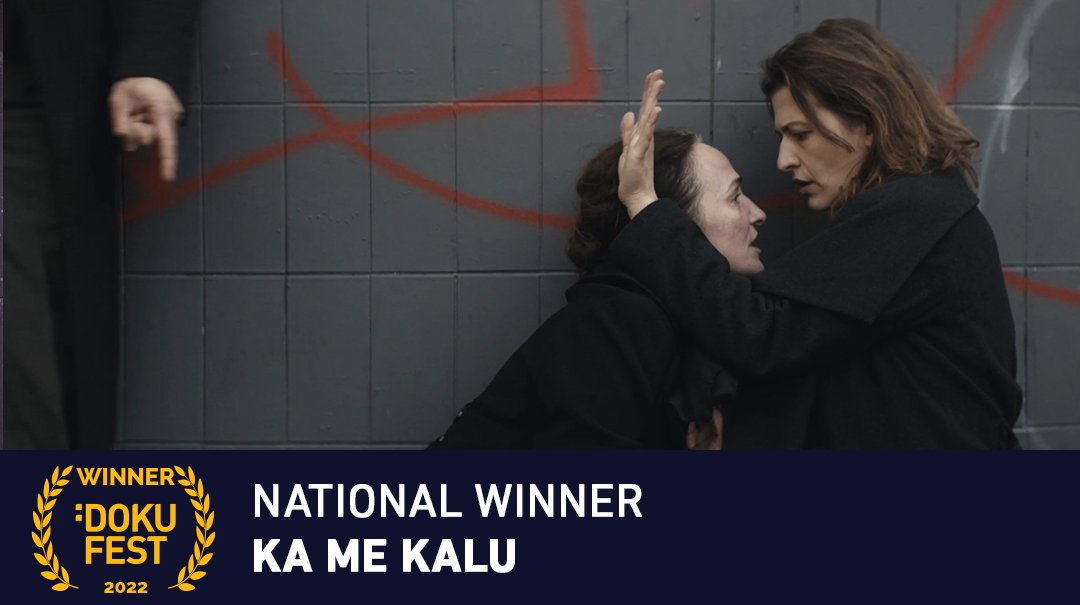 Audience Award:
After counting the voting ballots, Love, Deutschmarks & Death by Cem Kaya has been announced as the winner of Audience Award of the festival.
Audience Award courtesy of ProCredit Bank.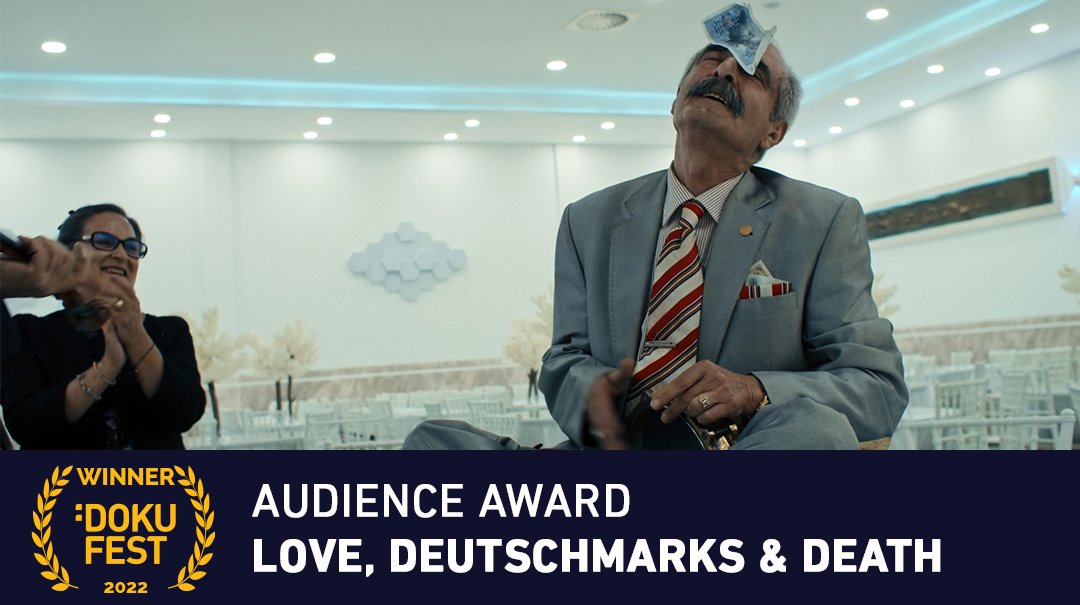 Distribution Award, given by Radiator IP Film Sales from Belgium to a film from National Competition was awarded to Shpija by Flaka Kokolli.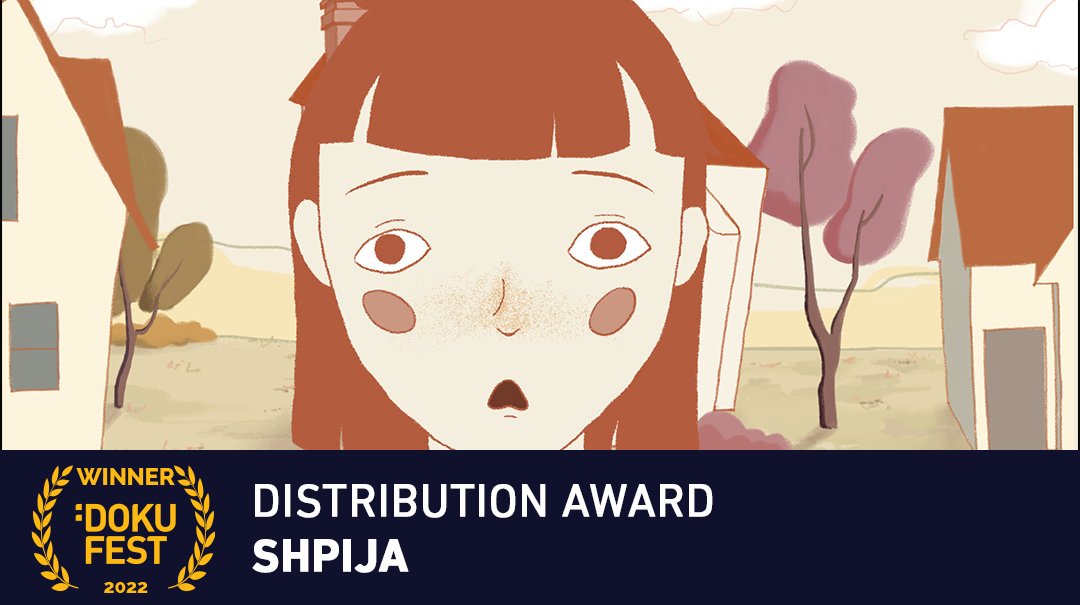 New Wave Grant, in the amount of 10.000 EUR going towards the production of a short film, given by DokuFest and supported by SIDA and Swedish Embassy in Kosovo, was awarded to the project titled Transmission by Flutura Balaj.