01 August, 2023
We are delighted to announce the members of the juries for this year's edition of the festival. Spanning across eight competition categories, this diverse mix of professionals and film enthusiasts will watch and evaluate the films during the festival and select the winning films in their respective categories. The jury of International Short Film category will also select a film to be designated as DokuFest's Short Film Candidate for 2023 European Film Awards.
BALKAN DOX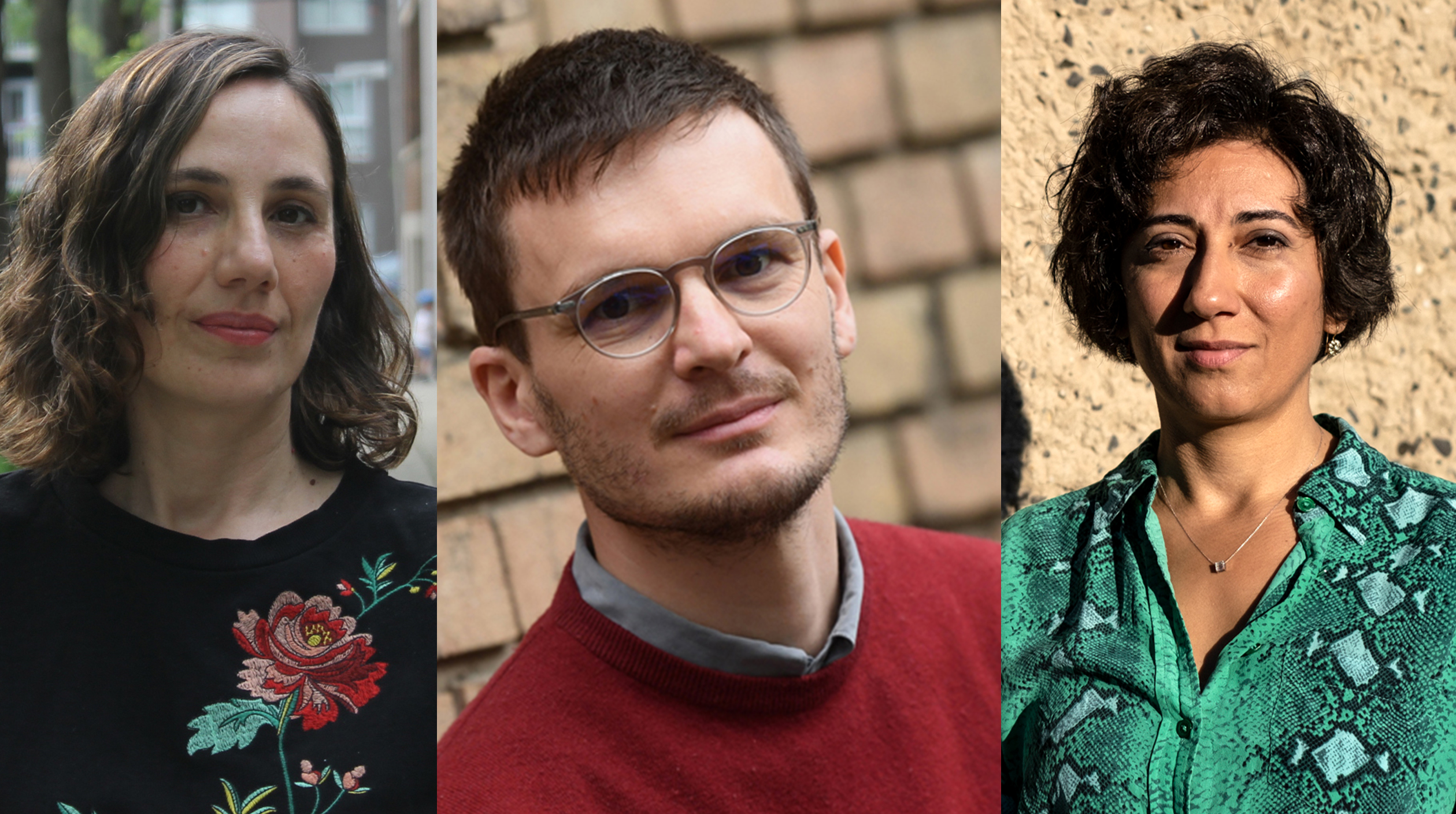 MARLENE EDOYAN
Marlene Edoyan is the artistic co-director of the RIDM - Rencontres Internationales du Documentaire de Montral, and programs for both the Festival and its industry Forum. With a background in film & media studies, Marlene has been working in the Canadian film industry as a filmmaker and producer for over 15 years. With a keen interest in exploring concepts related to human geography and the relationship between societies and spaces, Marlene founded Fauve Film in 2017, to produce author-driven creative documentaries. Her films explore socio-political issues by combining original point of view with strong cinematographic storytelling.
SRĐAN KOVAČEVIĆ
Srđan Kovačević was born in Zagreb, Croatia in 1982. In 2009 e received a MA degree in cinematography from the Academy of Dramatic Arts, University of Zagreb. He has been working as a cameraman for various independent regional film and TV productions, and also shooting documentary films, TV-series and short films. His film Factory to the Workers was the winner of Balkan Dox Competition of DokuFest in 2022.
ZEYNEP GÜZEL
(xe/xem/xyr), Consulting Producer, Director, Screenwriter, Zeynep Güzel is a filmmaker, consultant and the head of Doc Station at Berlinale Talents. Zeynep was the head of the Yeni Film Fund of Turkey founded by Anadolu Kültür and If Istanbul Independent Films Festival. Zeynep directed and produced the documentary Come Rain or Shine (2019) and produced two other documentaries Beginnings (2013) and Impressions of A Summer (2020). Zeynep works as a consultant on storytelling in its broadest sense, international grant writing, pitching and co-financing strategies. Zeynep was a fellow of the 2021 Berlin Artist in Residency (AiR) at Nipkow Program with xyr first narrative feature film When the Sun Comes Out. Zeynep has been a senior consultant at the Documentary Association of Europe (DAE since its foundation).
INTERNATIONAL FEATURE DOX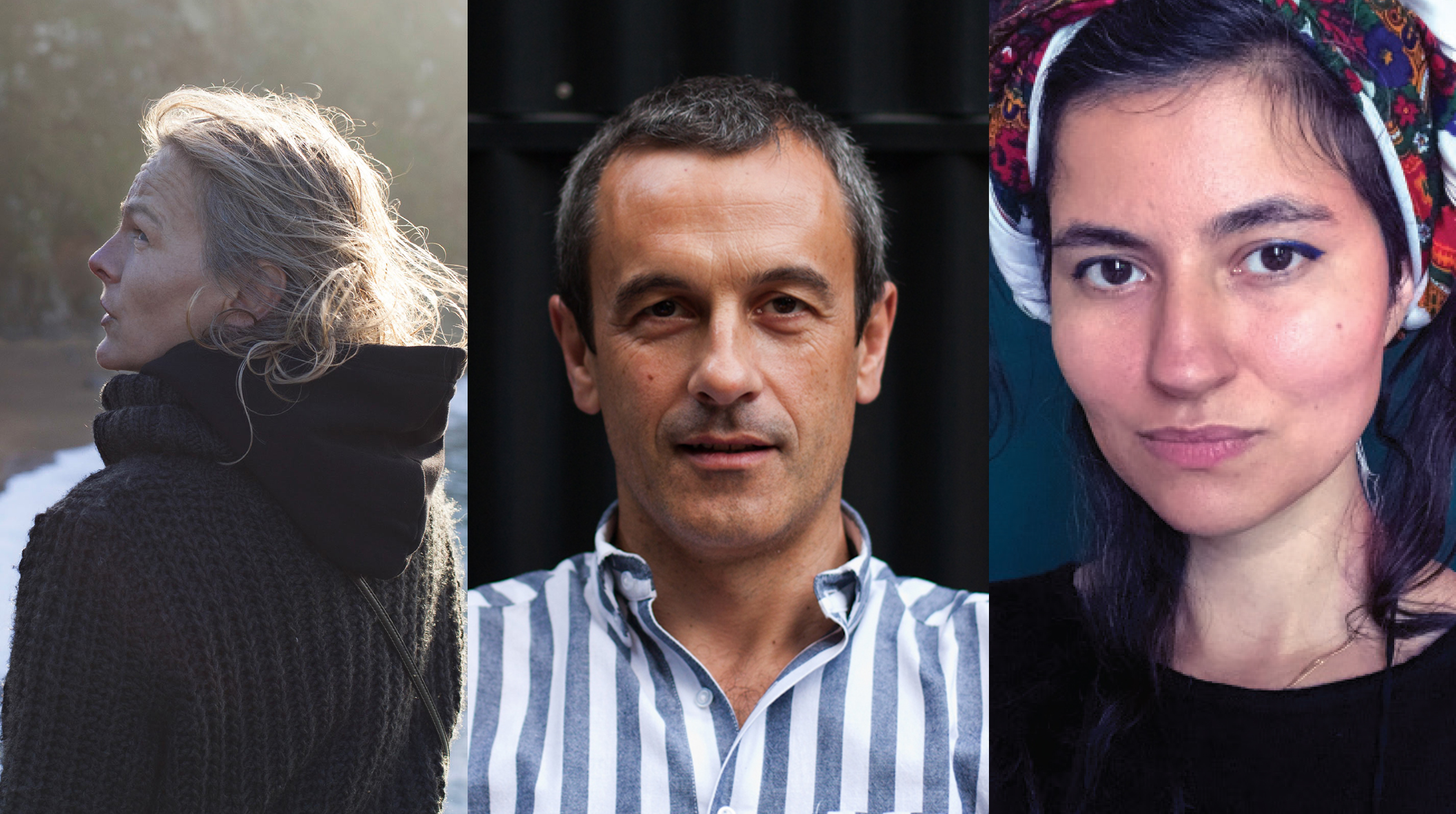 VALÉRIE MASSADIAN
Valerie Massadian is a self-taught franco-armenian filmmaker and photographer.Her first feature, Nana, receives the Opera Prima Award in Festival del Film Locarno in 2011. Her second feature, Milla, as well as her short films, have been shown & awarded in International Film Festivals such as Locarno, Valdivia, Jeonju, Ficunam, Doc Lisboa... Her work focusses on female characters. Their animality, their relation to the world & nature. Nurtured over time with each protagonists, mixing fairy tale and realism, poetics and politics, her films play with the boundaries of fiction, drawing their own.
DARIO OLIVERIA
Founder and Co Director of Curtas Metragens Vila do Conde Film Festival from 1993 to 2013. Founder and General Director of PortoPostDoc Film Festival since 2014.Curator of several Video art exhibitions at Solar Galeria in Vila do Conde. Head of Film and Multimedia program at Porto 2001 European Capital of Culture. Head of program for Estaleiro Vila do Conde 2011/2012. Producer of several Documentaries and short films. Juri at several International Film Festivals. Coordinator of Roundtables and Seminars at Honk Kong International Film Festival. Responsible of acquisitions at Atalanta Filmes Portugal 2005/2006. Responsible for the music and film program at Porto International Jazz Festival 1999 to 2001. Teacher of Art education at Public National Education system and Film Studies at Escola das Artes Catolica Porto University. Founder and Director of PortoPostDoc since first edition.
MARYAM TAFAKORY
Iranian born Maryam Tafakory is an artist and filmmaker whose textual and filmic collages interweave poetry, documentary, archival, and found material. Her work has been exhibited internationally including at MoMA Doc Fortnight; IFF Rotterdam; EIFF Edinburgh; MIFF Melbourne; True/False; Pergamon Museum; M HKA; and Anthology Film Archives, amongst others. She has received several awards including the Ammodo Tiger Short at 51st IFFR, Barbara Hammer Feminist Film Award at 60th Ann Arbor Film Festival, the Jury Prize at Documenta Madrid, and the Best Short Film at Festival de Cine Lima Independiente. She was awarded the Flaherty/Colgate Distinguished Global Filmmaker in Residence (NY) in 2019, and a MacDowell Fellowship in 2022.
INTERNATIONAL SHORTS DOX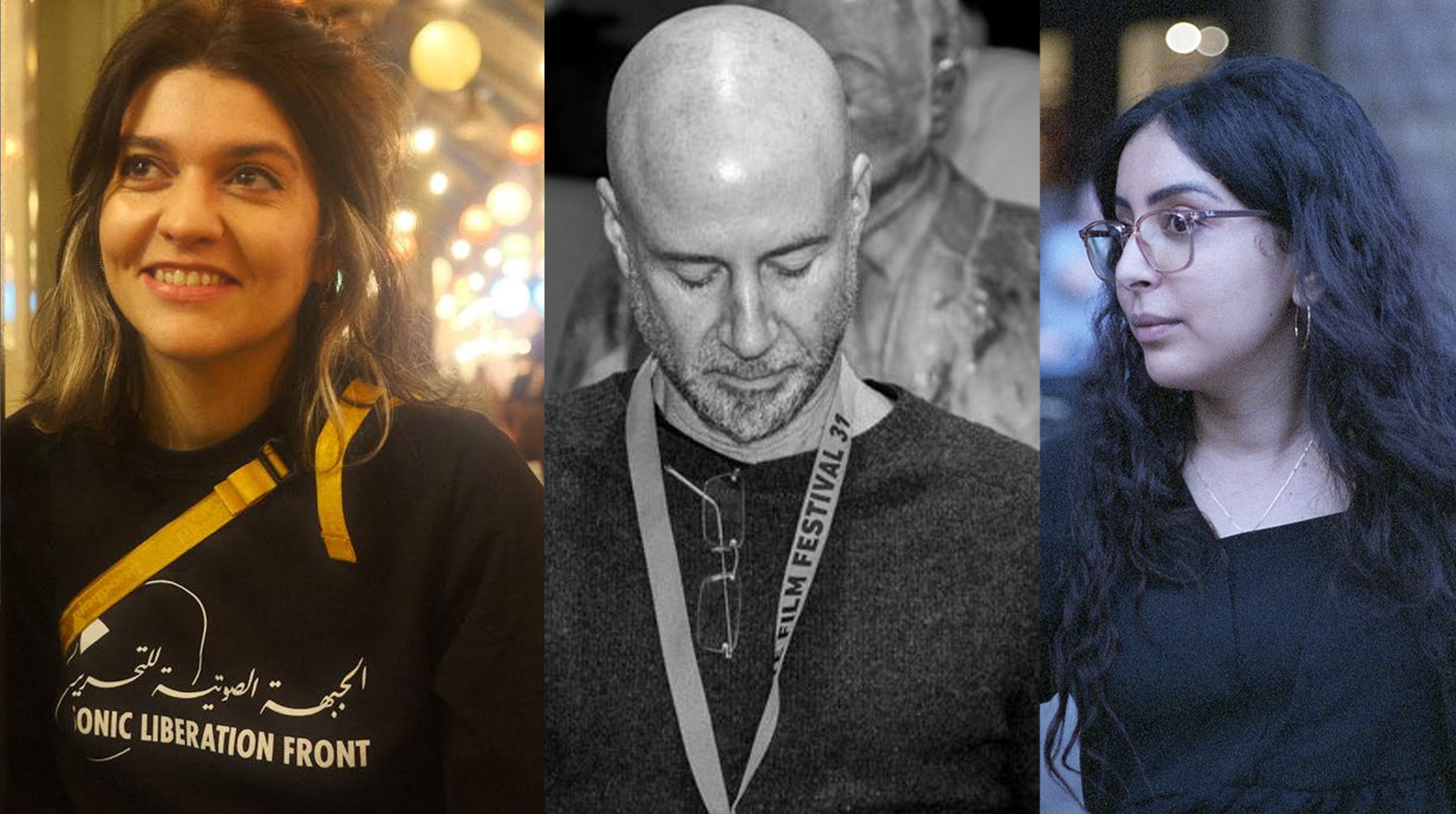 SANNE JEHOUL
Sane Jehoul is the programme director of Glasgow Short Film Festival, Scotland's lead- ing short film event, and works across the short film slate of Vienna-based sales & fes- tival distribution agency Square Eyes. She is on the selection committee of Kurzfilmtage Winterthur 2023, and freelances across curation and writing. She was head of Vienna Shorts' 2022 industry programme, and a programmer and producer for Document Human Rights Film Festival (UK) in 2018 & 2019. In the past she worked in broadcast and event production as well as script reading. She sits on the board of Belgian short film platform Kortfilm.be.
RUGGERO CALICH
From the 80's Ruggero Calich collaborated with the Istanbul Film Festival organized by the Istanbul Foundation for Culture and Arts as a jury translator, guest guide and moderator. Later on contributed as a catalogue writer to the same festival for which he is actually a documentary advisor. He was co-curator for the two editions of the documentary screen- ings in art.mov minifest organized by Trieste Contemporanea art gallery. He is also an advisor for the Human Rights Documentary Film Days organized in the city of izmir by the Foundation for Human Rights in Turkey. He has been a freelance film critic since 2012, mostly focusing on documentaries dealing with human rights from all around the world. His reviews, signed with various pen names, have been published in many internet sites, newspapers and magazines in Turkey. He is a member of SiYAD, the Association of Cin- ema Writers of Turkey and of FIPRESCI. He was a FIPRESCI jury member in the Istanbul Film Festival, in IDFA, in Zagreb Docs and in Visions du Réel.
RANDA MAROUFI
Born in 1987 in Casablanca, Randa Maroufi is a graduate of the National Institute of Fine Arts, Tetouan, Morocco and the School of Fine Arts, Angers, France. She also earned a diploma from Le Fresnoy - Studio National des Arts Contemporains, Tourcoing, France. Randa Maroufi has been Artist Member of Academy of France in Madrid at Casa de Velázquez in 2017 - 2018. Her recent group exhibitions include : Biennale de Lyon, Museo de Reina Sofía, New Museum, NY, MA Museum, Quebec, Biennale de Dakar, Sharjah Bi- ennial, International Film Festival Rotterdam, African Photography Meeting, Bamako, the Marrakech Biennale, etc. She currently lives and works in Paris, France.
INTERNATIONAL SHORTS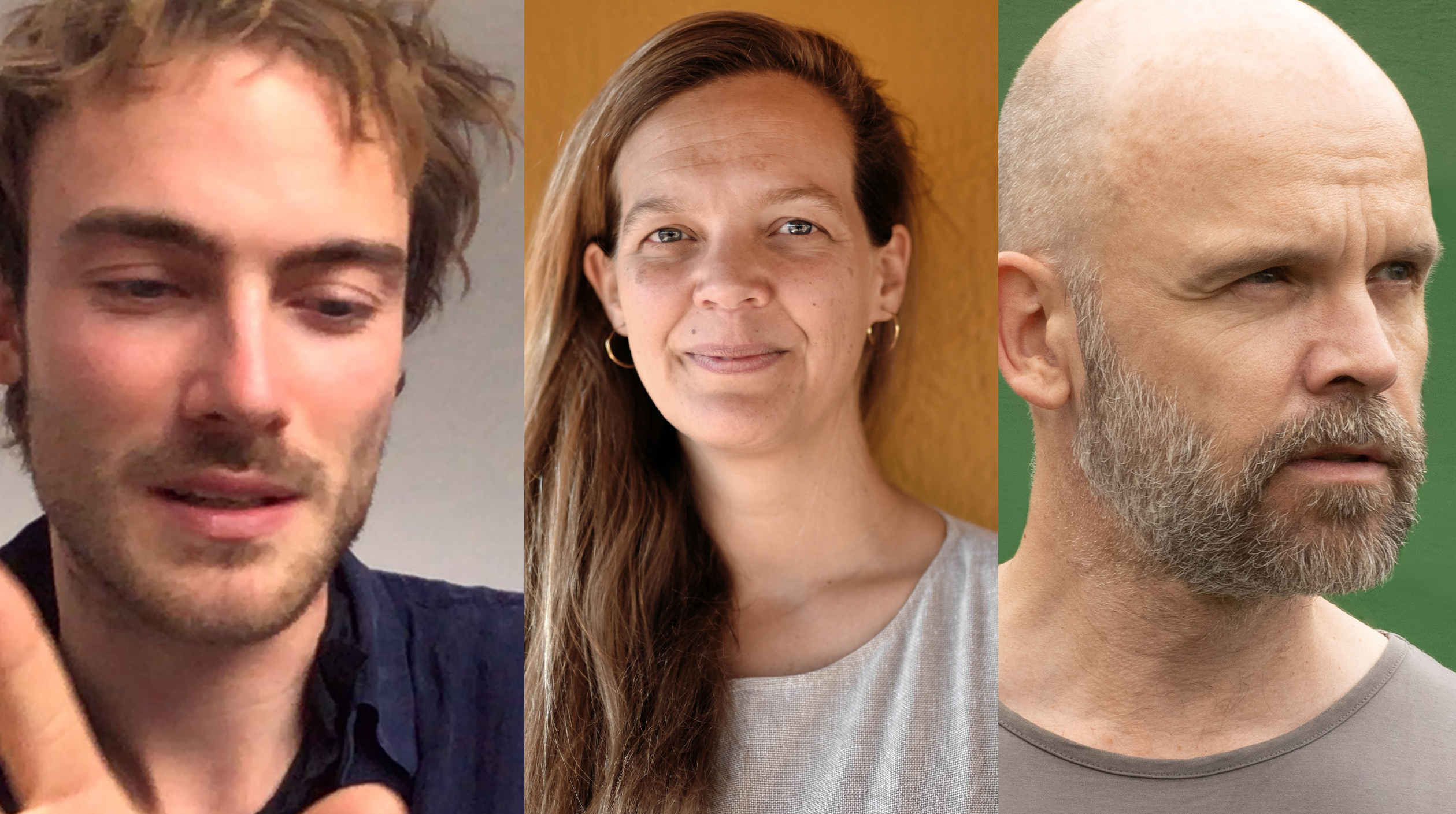 DORIAN JESPERS
Dorian Jespers (born in Brussels, 1993) is a graduate of INSAS and KASK, and a former resident of Le Fresnoy. He creates works that combine absurdity, intimacy and various references in a great audiovisual effervescence. His film Sun Dog was inspired by a strange adventure in the Russian Arctic. It was elected Short Film of the Year 2020 by the Short Film Conference after qualifying for the Ensors, EAs, Oscars and it won numerous major awards around the world, including the Rotterdam festival tiger award. His work has also been shown in art institutions such as MoMA, the Institute of Contemporary Arts in London and the Garage in Moscow.
NINA RODRÍGUEZ
Nina Rodríguez counts on a vast experience curating international film festivals and industry events. She holds an MA in The Presentation and Preservation of the Moving Image from the University of Amsterdam in close collaboration with EYE Film Archive. Since 2006, Nina has been Head of Programming at the Guanajuato International Film Festival where she established several talent development initiatives. Having collaborated with the Abu Dhabi Film Festival in the past, she is currently also Industry Program Manager at Qumra, an initiative of the Doha Film Institute providing mentorship for international film projects from development through post-production. Nina also served as Academic Coordinator for the Pueblo Mágico Mexican Film Residency and was an executive producer on Viktor Jakovle skis Brimstone and Glory. In 2020, she founded Compartimento Cinematografico- an inde pendent cinema in San Miguel de Allende.
SIMON ELLIS
Simon's short films have screened at many festivals and received awards such as the International Jury Prize at Sundance, Best Short Film at the BIAs, and BAFTA and European Academy Award nominations. Working in fiction, animation, hybrid documentary and interactive, his work been presented collectively in dedicated retrospective shows at over 20 international film festivals. Simon continues to attend many festivals as either filmmaker or juror and has mentored short film directors in both the UK and overseas.
HUMAN RIGHTS DOX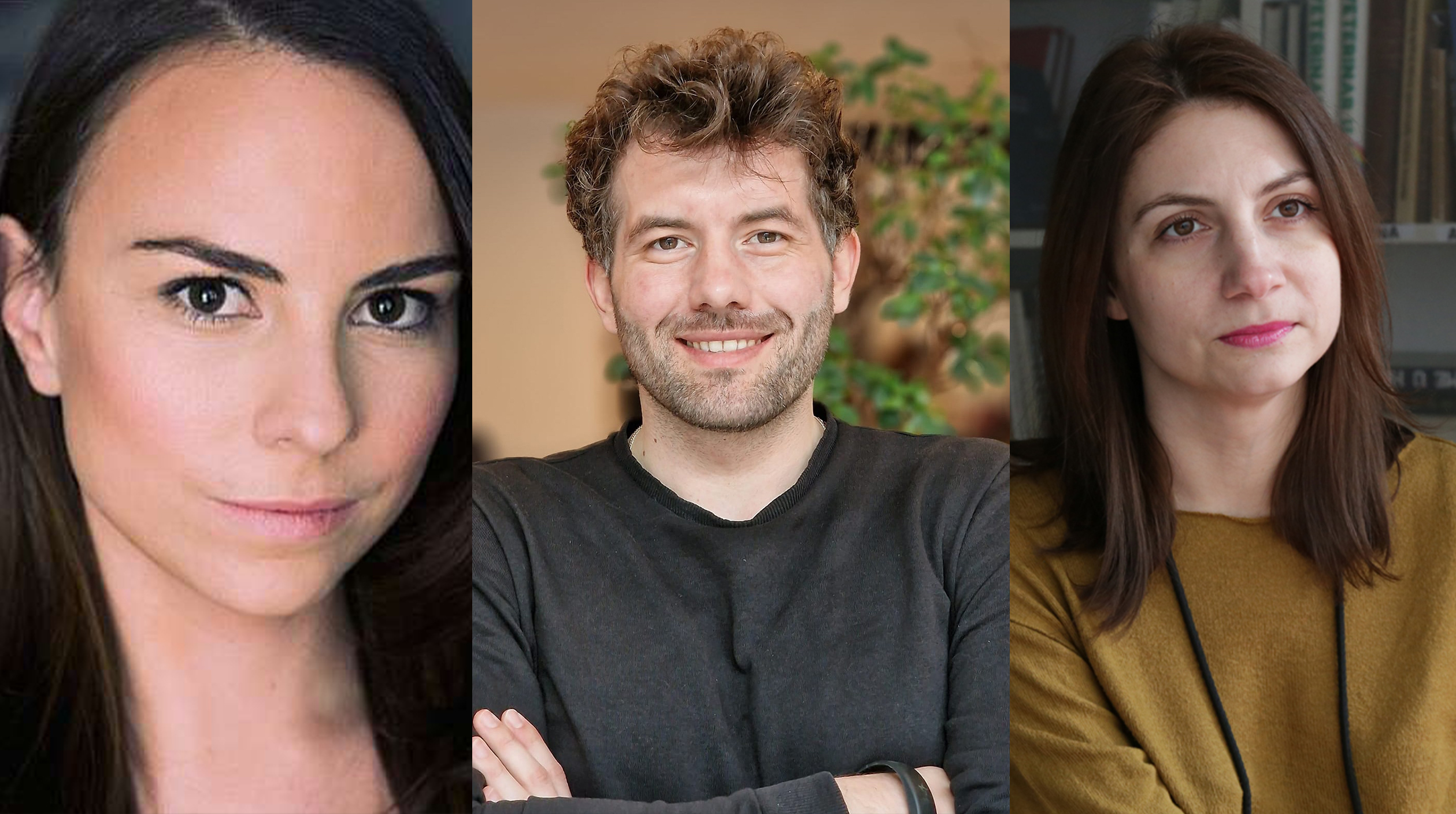 SHOSHI KORMAN
Shoshi Korman works at Cinephil, an international sales and advisory firm with a strong reputation for securing international distribution, broadcasting and financing deals for documentaries from around the world on behalf of producers and directors. Shoshi focuses on festival, release and awards campaigns. Recent titles she has worked on include three-time Academy Award nominee "FLEE', by Jonas Poher Rasmussen; two-time Academy Award nominee "Collective", by Alexander Nanau, "Gunda", by Victor Kos-sakovsky; Sundance winner and Academy Award nominee "A House Made of Splinters".
RRON GJINOVCI
Rron Ginovci is an education activist, the founder and Executive Director of ORCA - Organization for Improving Quality in Education (2016 - current). Ron is active in public life of Kosovo as a political commentator which he uses for advocacy for progressive social changes. As a civil society activist in Kosovo, Ron was a member of the Preparatory Team for Truth and Reconciliation Commission in Kosovo, an initiative of the Kosovo President's Office during 2017-2019. Previously Ron has worked for the Center for Re-search, Documentation and Publication, an NGO specialized in Transitional Justice and Dealing with the Past, as well as a freelance journalist for Balkan Investigative Reporting Network (BIRN - Kosovo). Rron volunteered as a non-formal extracurricular teacher for The Ideas Partnership, where he worked with a group of primary school students from Roma, Ashkali and Egyptian communities.
DINA POKRAJAC
Dina Pokrajac is a film critic, curator, and programmer. She majored in Journalism and Political Science and is a PHD candidate in Cultural Anthropology at University of Zagreb with a thesis on film archives and counter-memory practices. She works for Restart, an organization focused on the production, distribution, and exhibition of documentary films and is the manager of Dokukino KIC cinema. She is the artistic director of Subversive Festival, selector for ZagrebDox and has curated numerous interdisciplinary projects combining film and critical theory. She also works as a translator, having translated Lewis Mumford's Art and Technics, Flannery O'Connor's Mystery and Manners and Laura Mulvey's Afterimages among others. She is an editor for Jesenski i Turk and Bijeli val publishing houses and has edited over 20 books in the fields of philosophy, political science, and film theory. She was the winner of the Vladimir Vukovic Award for Best New Film Critic in 2017. She participated in the Sarajevo Talents 2020 and the Berlinale Talents 2021.
GREEN DOX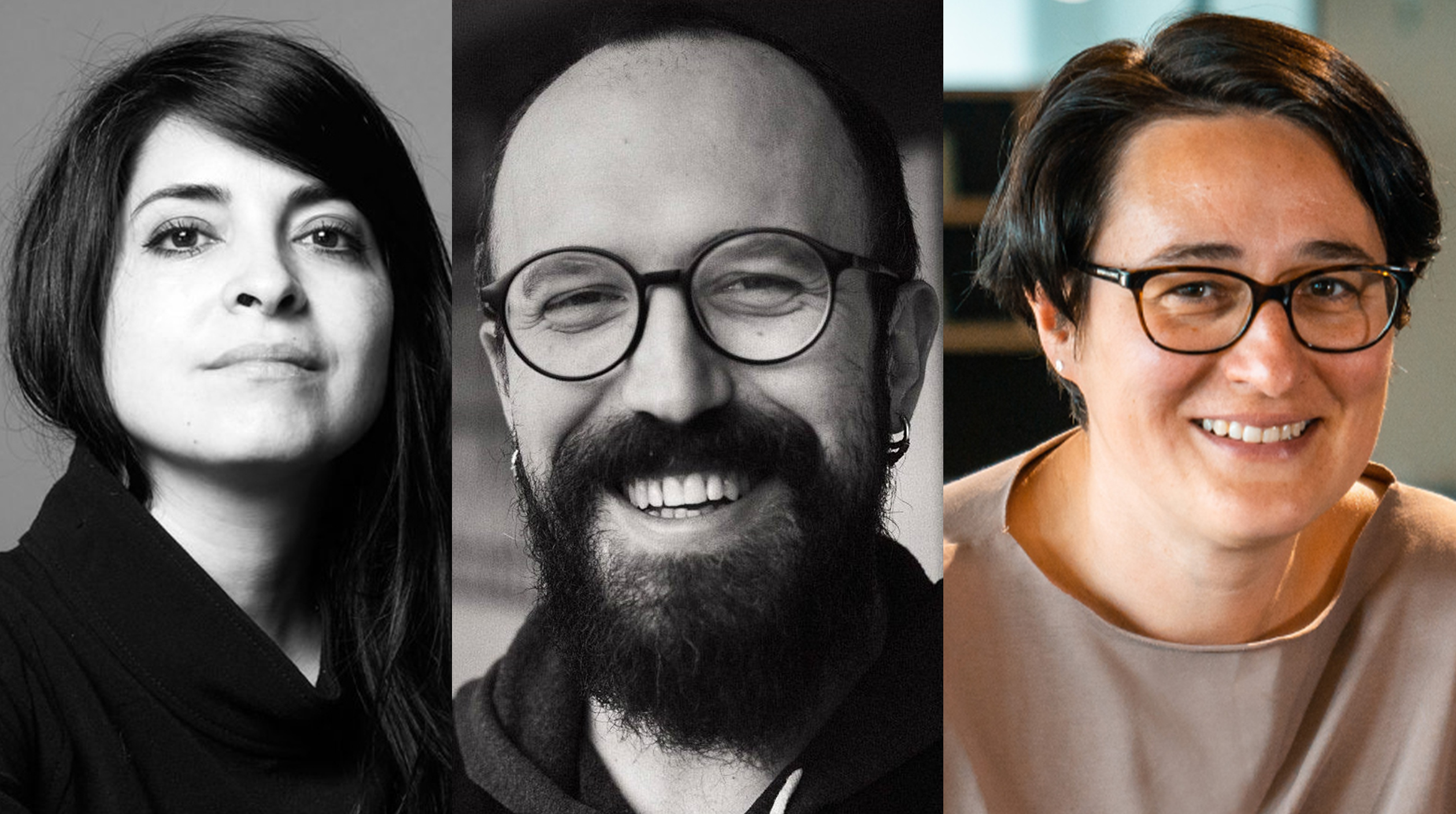 CECILIA BARRIONUEVO
Cecilia has a Bachelor's in Communication from the Universidad de Córdoba and Master's in Documentary Filmmaking from the Universitat Autonoma de Barcelona. She was artistic director of the Mar del Plata IF between 2018 and 2021, and a member of the festival's programming team since 2010. Cecilia had been a co-programmer for Neighboring Scenes: New Latin American Cinema at Film at Lincoln Center and program advisor for Antofacine in Chile. She was curator of Documenta Madrid and has curated special programs for UnionDocs, MACBA, Museo Reina Sofa and La Casa Encendida, among others. In 2020, she was awarded the honorary title of Chevalier of the Arts and Letters from the French Ministry of Culture. She has been a member of the Advisory Board for the Film Study Center at Harvard University as well as Visiting Scholars at the David Rockefeller Center for Latin American Studies at Harvard University.
ARTAN SADIKU
Artan Sadiku is an anarchist philosopher, researcher and activist from Skopje and his interests are theories of the subject, queer thinking, political economy, underground culture and autonomous practices in society and arts. He is one of the founders of the Solidarnost movement, the autonomous Social Centre Dunja and the independent School for Politics and Critique in Skopje. For many years he was one of the editors of the philosophical journal Identities and contributor to Le Monde Diplomatique. He is currently researching experimental improvisations in images and sounds. His latest book Subjective Politics was published this year and is currently writing on theories of sexuality. Currently he is organizing the annual CRIC festival for Critical Culture that takes place in Skopje.
VIERA ČÁKANYOVÁ
Viera Cákanyová was born in 1980 in Bratislava. She studied screenwriting at the Academy of Performing Arts in Bratislava and documentary filmmaking at the Academy of Performing Arts in Prague. In her work she combines documentary, fiction and animation practices and explores the boundaries between these categories. With other colleagues she runs a production company guca films, based in Slovakia, focusing on producing films of young emerging directors from the region. Besides making her own films, she also collaborates on other inde pendent film projects as script editor and editor. Her recent films Frem (2019), White on White (2020) and Notes from the Eremocene (2023) have been presented at numerous international film festivals and won several awards. Frem and Notes from the Eremocene had their international premiere at Berlinale in the Forum section.
TRUTH DOX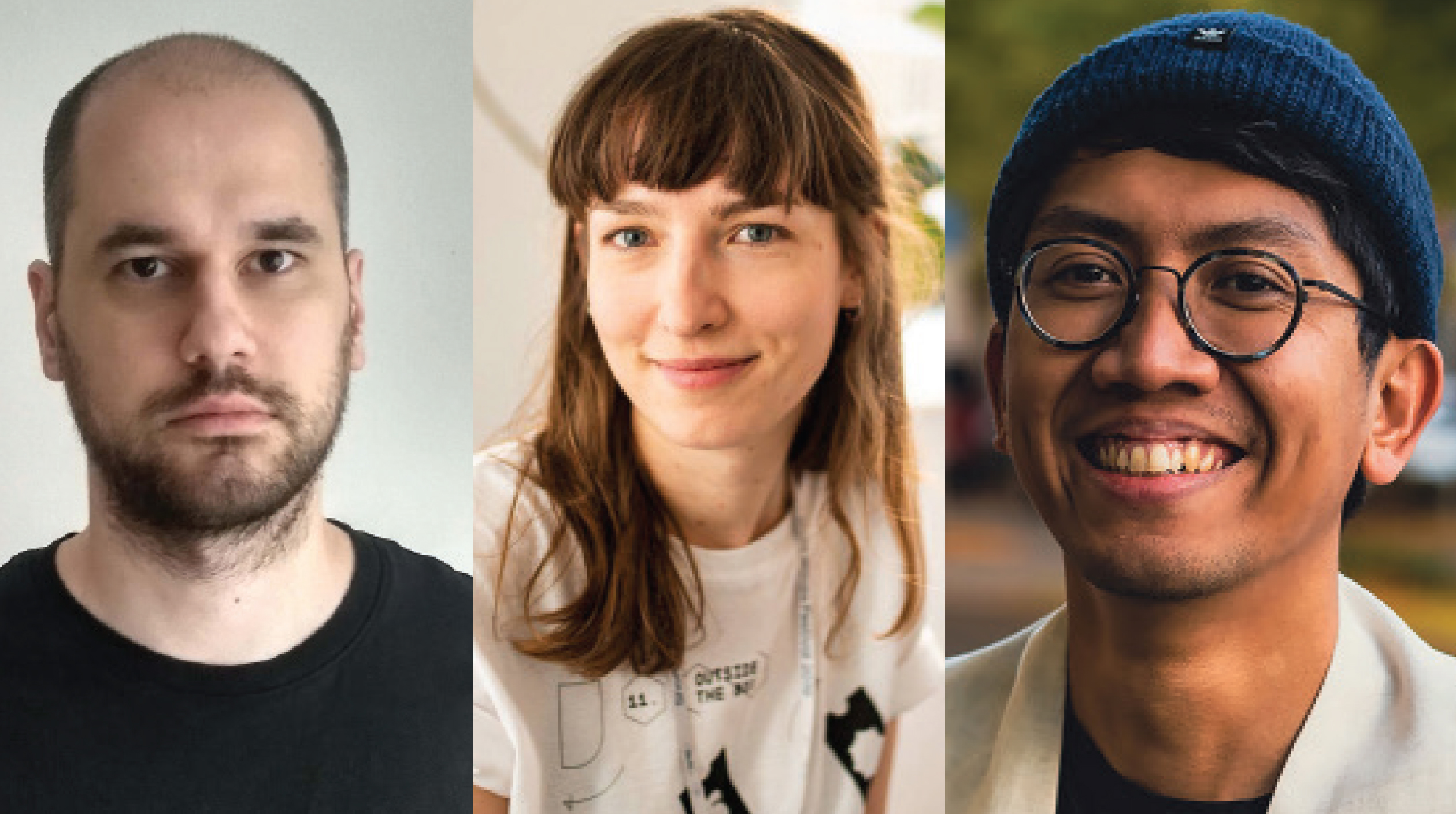 TOMÁŠ HUDÁK
Tomás Hudák works at the Slovak Film Institute, where he is responsible for international promotion of Slovak cinema with a focus on documentaries, and serves as a Head of Bratislava Industry Days at Febiofest IFF. A graduate in Film History and Theory, he has been working for various film festivals for the past 13 years at positions that include programming and program co-ordination. His film criticism and interviews can be found in magazines such as Senses of Cinema, Desistfilm, or Dok.revue.
EMILIA MAZIK
Emilia is a freelance short film programmer and industry expert based in the Netherlands. Since 2014, she has served as a programmer at the Short Waves Festival in Poland, eventually taking over as the festival director (2019-2022). Currently, Emilia works as the Head of Industry at Kaboom Animation Festival (the Netherlands) and holds positions as a selection committee member for Film Fest Gent (Belgium) and Glasgow Short Film Festival (Scotland). Emilia also sits on the board of Leiden Shorts and is a co-founder and strategic board member of Talking Shorts, an online film magazine focused on the short film medium.
GUGI GUMILANG
Gugi is based in Jakarta and Berlin, where he is currently appointed as an Executive Director for an award-winning organisation: In-Docs, the non-profit behind Docs by the Sea and Good Pitch Indonesia. Moreover, the Documentary of Association of Europe (DAE) has elected him to its Executive Board since 2022. His work includes mentoring/consult-ing on projects and impact campaign strategies. He has also often delivered talks about equitable international co-production practices. In addition, Gugi has been involved as a guest programmer, selection committee and jury member for numerous reputable regional and international film festivals and film funds. The following are among them: International Documentary Association (IDA), Purin Pictures, DOK Leipzig, Sunny Side of the Doc, Cannes Docs, IDFA Forum, RIDM, CPH:DOX, Points North Institute etc.
NATIONAL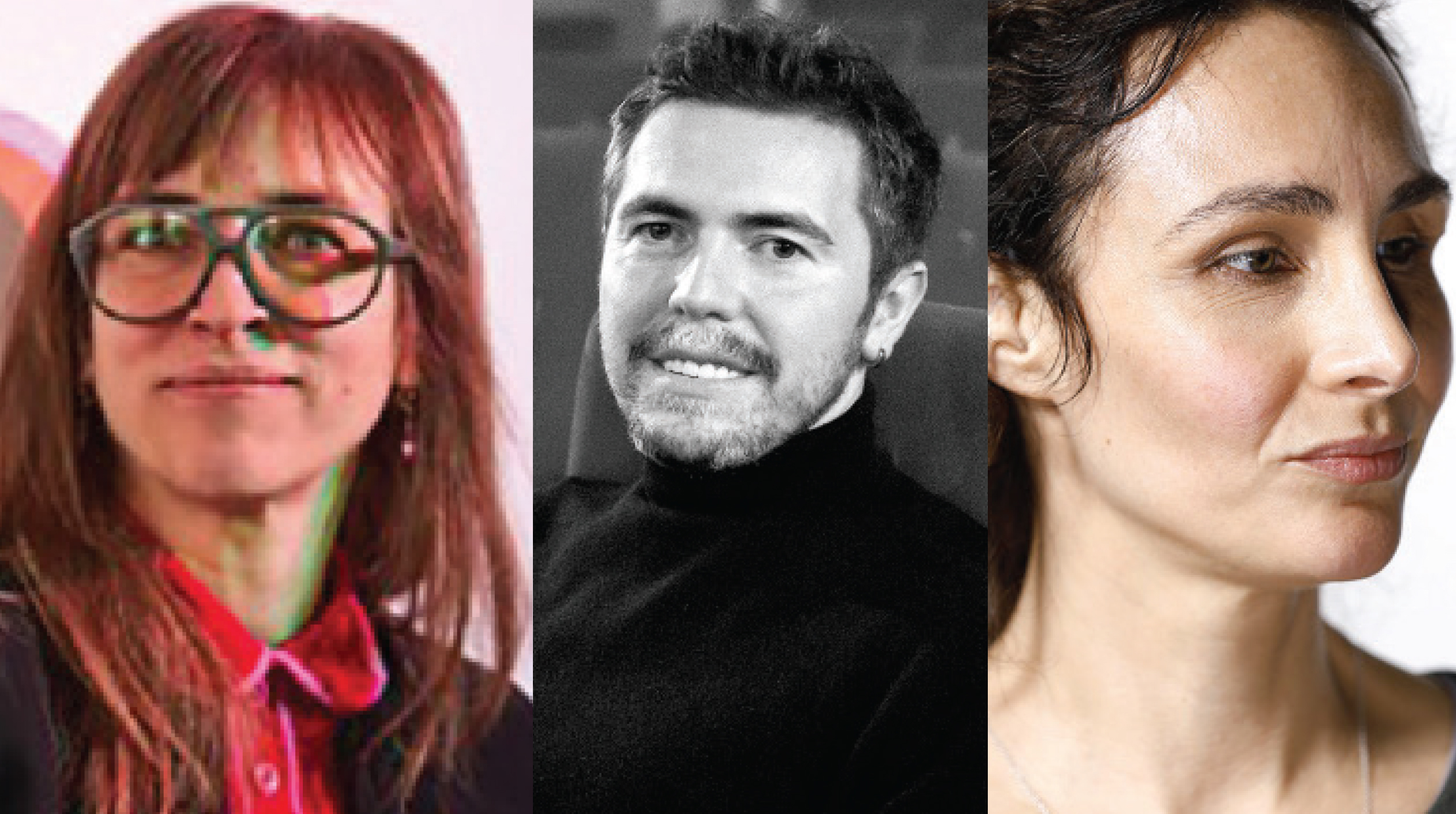 MAIKE MIA HÖHNE
Maike Mia Höhne is a filmmaker, curator, mother. From 2007 to 2019 she was the curator and head of Berlinale Shorts. Now she is the artistic director the Kurzfilm Festival Hamburg. She works as a curator and jury member for film funds and festivals around the world. As a professor of film, she teaches at the University of Applied Sciences Europe in Hamburg. Her curatorial focus is on politics, sex and feminism.
SABAHET META
Sabahet Meta has a background in project management, creative leadership and meaningful entrepreneurship and has been actively involved in cultural management since 2014. He is a co-founder of the Kulturalink organization based in Bern, whose main objective is to utilize artistic creation as a transformative and powerful tool for promoting socio-cultural understanding and nurturing critical thinking. Sabo is the artistic director of the Kino Kosova Film Festival. As an initiator and driving force behind the festival, Sabo has carved out a distinct and influential role. He has curated a platform that celebrates the power of cinema to provoke thought, challenge perspectives, and bring communities together.
THELYIA PETRAKI
Thelyia Petraki holds a BA in Filmmaking from CalArts (USA), and an MA in Visual Anthropology from UCL (UK). She is a Hellenic Film Academy awarded filmmaker and a European Film Awards finalist. In her works, the boundaries between memory, dreams and reality tend to blur. Her films are a perpetual gaze to the human behavior in an attempt to understand hu man condition through the cinematic lens. Lately, she combines and experiments with various analogue formats creating a recollective effect. She also tends to study the past in order to understand the future. Her mission is to fill out probable gaps that have been generated from the relics of the long-lasting male dominance in filmmaking and in contemporary society in general.