11/08/2022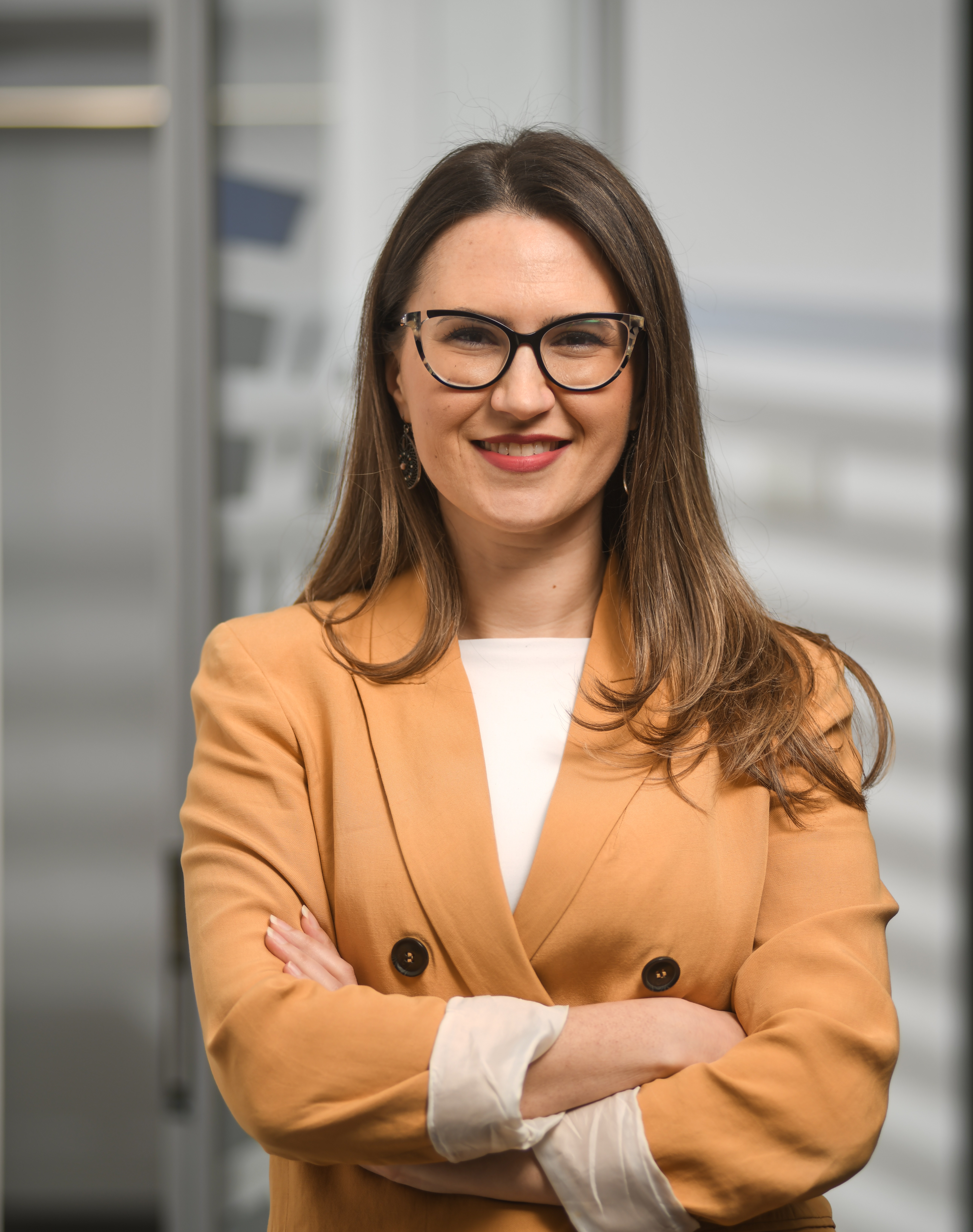 Pro Credit Bank's support for DokuFest comes naturally considering the importance of this cultural activity, as well as its economic impact for Prizren and beyond, along with the opportunity to promote local art and culture across the borders, says Krenare Zajmi Leti, Head of Marketing at ProCredit. In an interview for DokuStories, she talks about the long-term partnership with DokuFest.

DS: As a partner of DokuFest for 18 years, you have called on the audience to once again be part of this festival, which gathers many local and international artists. What values does your cooperation with DokuFest bring this year?
Zajmi-Leti: For ProCredit Bank, the reason of its existence is a long-term sustainable economic development; therefore we dedicate our business activities to achieving this goal.
Sometimes, this goal means giving up easy profit in favor of careful approach to investments and consuming desires of the customers. Seen from the outside, this approach can be perceived as boring, but for us it is exciting and fulfilling, because through our financial activity we ensure the well-being of family economies and small and medium-sized enterprises. ProCredit Bank takes care of the social aspects of the economy and doing business based on values and principles, which is why we have been a vital part of Kosovo's economic development and social transformation towards a country with European values and standards.
The concept of supporting partners in long-term periods is deeply embedded in our strategy. This practice is not only applied to our business and private clients, but it is also an inseparable part of any other partnership. We have sponsored many cultural events for years, and one of them, which is very close to our heart, is DokuFest.
Given the importance of this cultural activity in the country, as well as the economic impact that DokuFest has in the beautiful city of Prizren and beyond, as well as the opportunity to promote our art and culture across the borders, the support that our Bank gives to this festival definitely comes naturally. We are very happy to have supported DokuFest and have stood by its side for 18 years, along its frolic journey full of vibrancy, challenges and achievements. DokuFest is among the 24 festivals that nominate a short film and a feature film for the main award at the European Film Academy, so we are extremely proud to be a supporter of a festival of this level.
Moreover, the message that accompanies this year's festival "How to survive" is also deeply embedded in ProCredit Bank's strategy for the environment. ProCredit Bank constantly analyzes the environmental impact of its operations and adapts its objectives, being an example for the sustainable way of doing business. Our message on how to survive and protect the environment is straightforward: this is achieved if each and everyone of us cares for the environment; either as a business that reduces the negative impact of our business operations, or as an individual.

DS: What benefits does ProCredit Bank offer for payments at DokuFest this year?
Zajmi-Leti: In addition to many years of strategic support as a partner, ProCredit Bank offers all our art-loving customers the opportunity to purchase tickets and other accompanying elements of the festival by offering them a 50% Bonus for MasterCard purchases. Also, it is worth mentioning that for several years now DokuFest has a modern payment system that offers everyone the opportunity to buy tickets online, 24/7. This was achieved thanks to the technology implemented by ProCredit Bank and sharing of our experience with DokuFest in the field of digitization.
We deeply believe that these incentives are connectors to a bank like us that supports art, an organizer of such a great festival as DokuFest and at the same time we achieve the final goal, which is creating facilities for our customers and the deepening of relations with them.

DS: Why should long-term partnerships be established with such cultural events?
Zajmi-Leti: Art is one of the most beautiful forms through which different messages, ideas and cultures are exchanged. Any such exchange of cultures enriches the individual. There is a rich cultural diversity within the ProCredit Bank Group. There are over 30 nationalities at our headquarters in Germany. Also, we have a special focus on gender balance, where 50% of our top and middle managers are women. This is considered an extremely valuable asset. Accordingly, it is expected that supporting such cultural events that deal with social issues, that represent our country, culture and art to the world, to be very important to us.